$

2.33
Description
*************************
Language: English, Spanish, French, Italian, Japanese, Korean
Platform: PC
Activation: Steam
Region of activation: Russia, Ukraine and the CIS
*************************

The city of Fortuna, the capital of entertainment, was filled with walking dead. From now on, every inhabitant of this huge metropolis is a participant in a bloody reality show and must fight for himself. Somebody gets better, somebody's worse.

The main character of the game is Chuck Green, ex-motocross world champion. He is one of those who is ready to fight to the last, despite the difficulties and the overwhelming numerical superiority of the enemy. During the terrible events in Vegas, Chuck lost his beloved wife, and his daughter Katie was bitten. When rescuing a girl from zombies, he must do everything in his power to give her a daily dose of Zombrex. In addition, Chuck is investigating in order to find out the reasons that triggered the zombie invasion of Fortune.

FEATURES OF THE GAME:
- The living dead. Only in Dead Rising 2 one can observe an unprecedented number of zombies on the screen, calculated by thousands of individuals.
- Everyone has his own. Adventures and entertainment for every taste: a plot campaign that you can go alone, or you can - with a partner; Enthronable zombie mini-games with support for up to four participants in the show "This Cruel World".
- In the best traditions. The sequel is based on the combat system of the original game, where any object becomes a deadly weapon, of course, if it is right for them to use it.
- Valuable finds. In the shops, bars and restaurants, in a word - everywhere there are a lot of different means for the massacre of zombies: from traditional pistols, rifles and swords to billiard cues, wheelchairs and even stuffed animals.
- Loud handles. Extremely impressive results can be achieved by showing fantasy and learning to combine several objects into a single whole - a rare zombie can withstand the impact of a paddle with a chainsaw attached to it. At first, special combos cards that describe how to create a combined weapon will help you to create it.

Steam Key Activation Instructions:

1. Download and install Steam http://steampowered.com/download/SteamInstall.msi to register your account with Steam.
2. Click "Add Game - Activate via Steam" and follow the instructions. After activation the game will appear in the list of games and you can download it.
3. Download and after launch, launch and play.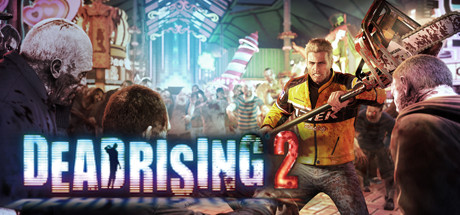 $

2.33