$

19
Description
It's time to defend Hope County with this bundle featuring both Far Cry® 5 and Far Cry® New Dawn Deluxe Edition!

Delivery of the game is carried out in manual mode. Before payment, you must specify a link to your account. We will add your account to friends and deliver a paid game with a gift. You will only accept a gift.

This product can be shipped only if the country of your region is a Steam RUSSIA store (except Crimea).

This product can not be put into inventory, only activated in the library!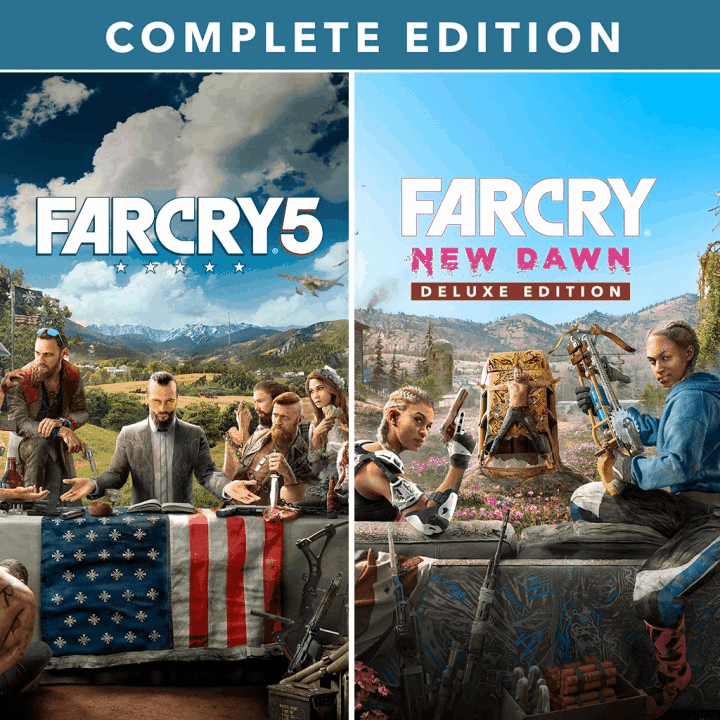 $

19
Additional information
Q: Where can I get a link to my profile Steam?
A: Follow this link: http://steamcommunity.com/my/ Copy the link from the address bar. For example: http://steamcommunity.com/id/username/ or http://steamcommunity.com/profiles/00000000000000000.

Q: How to check the region of your account on Steam?
A: Follow the link: https://store.steampowered.com/account/ Find the item "Country". Make sure it says "Russia".

About this set:

Far cry 5
Welcome to Hope County, captured by the Gates of Eden fanatics. Resist Joseph Sid and kindle a fire of resistance!

Far Cry New Dawn Deluxe Edition
Buy the Deluxe Edition and get the Digital Deluxe suite.
Take a trip to Hope County 17 years after a nuclear disaster.
You have to fight with the new threat - the raiders and their leaders Gemini.
$

19