$

5.17
Description
INSTANTLY AFTER PAYMENT YOU RECEIVE A GIFT ACTIVATION LINK FOR ANY COUNTRY IN THE WORLD


The dark ages may be coming to an end, but Europe is still in turmoil. Petty lords compete with besieged kings who fight for control of their fragmented kingdoms. The pope calls for a crusade to protect Christians in the Holy Land, despite the fact that he gives up control over the investments of bishops and their wealth. Now is the time of greatness. Expand your life and secure the future of your dynasty. Fill your treasury, appoint vassals, eradicate traitors and heretics, introduce laws and interact with hundreds of nobles, each with its own program.
A good lord always needs friends to support him. But be careful, as loyal vassals can quickly turn into fierce rivals, and some may not be as reliable as they seem ... Stay ready and increase your prestige until the world whispers your name. Do you have what it takes to become the king of the Crusaders?
Crusader Kings II explores one of the defining periods in world history on the experience of the masters of the Great Strategy. Medieval Europe comes to life in this epic game about knights, schemes and thrones ...

1. Download Steam from the link: http://steampowered.com/download/SteamInstall.msi (and install if not already installed).
2. Create a new account on Steam (or go to an existing one).
3. The link received after the GIFT payment is copied and pasted into the Internet browser.
4. In the window that opens, take a gift and add the game to the LIBRARY or to the INVENTORY.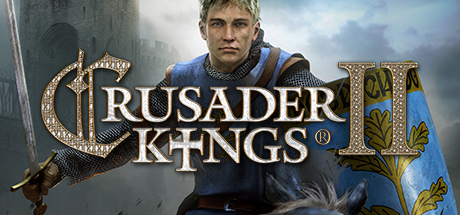 $

5.17