$

5.68
Description
You buy an activation key for the game Euro Truck Simulator 2 GOTY

Russia CIS
Russian language
attention>

Euro Truck Simulator 2 game description

Become the king of European roads - a truck driver who delivers important loads over considerable distances! You are waiting for dozens of cities in the UK, Belgium, Germany, Italy, the Netherlands, Poland and not only. Test your skills, endurance and speed. Prove that you are ready to become part of the elite community of truckers! In the game you will be able to: Deliver a wide variety of goods to 60 European cities. Manage your business, which grows even when you yourself are driving and delivering cargo. hire drivers and increase company profitability. Customize trucks to your taste: from technical characteristics to appearance. Replace the lights, signals, flashing lights, exhaust systems on your cars and not only. Ogam thousands of kilometers long and see hundreds of famous places and buildings. World of Trucks (Try the World of Trucks) Try all the features of Euro Truck Simulator 2 by joining the online community of World of Trucks. This is our center for drivers from all over the world who are interested in Euro Truck Simulator 2 and future truck simulators from SCS Software. Use the Photo mode built into the game to save the best moments and share them with thousands of truck lovers. Add your favorite images to your favorites and view them whenever you want. from the creators of the game. Your picture can also get into it! Download your avatar and license plate to the game. Soon there will be new features! To join World of Trucks, simply log in through your Steam account on the login page. Registration with World of Trucks is not required and is not required games.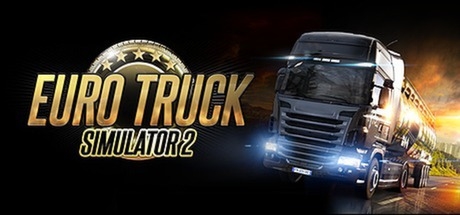 $

5.68