$

0.78
Description
After purchase, you get an account with the game Professional Professional Farmer 2017 + Professional Farmer 2017 - Cattle & Cultivation and also a possible bonus
as a bonus it can be different games on the account

Your own farm awaits you! Its fascinating tasks and difficulties! Drive special vehicles, cultivate fields, look after animals and trade in the market!

There is nothing better than basking in the fireplace after a hard day at the farm. Your efforts will be rewarded! The better you work, the more you can afford.
In the full version:
Huge open world of games
Realistic Seasons
Original special equipment
Career mode, training
Different kinds of grain
Visualization of work in the field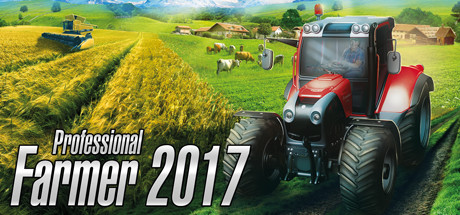 $

0.78
Additional information
If you received data from the account in the format Login: Password:
After logging into your account, do not forget to do the following in order:
• Bind a cell phone or install a mobile Steam application (for more information see http://store.steampowered.com/promotion/twofactor?l=russian)
• Change the contact email address;
• Change the password on the account;



If you received data from your account in the format Mail: Password:
• Go to the post office you received after payment.
• Go to the Steam client and select the "Recover password", "I remember the account name" option.
• Enter the login you received after payment.
• The code will come to the mail, which you will need to enter into the window.
• Enter a new password. After logging into your account, change your mail to your.
• After changing data, do not forget to delete all emails from the received mail - this item is required so that your account is not blocked.

Other products: https://wmcentre.net/seller.php?ids=266567

Agreement:
• Attempts to deceive will be recorded and brought to the administration. All disputable situations will be resolved only if the buyer provides a video recording of the purchase of the goods.
• Guarantees for accounts do not apply. If you successfully logged in to the account, it can no longer be exchanged / returned.
• In case of force majeure situations with the account (refund, theft, restrictions on purchase / exchange, etc.), you have no complaints against us.
• All problems are considered only in cases of inconsistency of the description of this product. In all other cases, the seller and the buyer solves the problem only through the administrator of the trading platform.

$

0.78