$

0.62
Description
You buy the official key that you receive immediately after payment in the window that opens, as well as a link to the page with the key that will come to your E-Mail specified at the time of purchase.

         
PRESENT:
         

Each buyer has left positive feedback (I want a gift) - gets one of more than 40 different games for Steam. Which one? You will learn about this when you receive your GIFT.
It can be activated in the "Steam".

To receive a gift you must:
1) Buy a game from us
2) Leave a positive review with the comment "I want a gift"
3) Expect.

Subscribe to a gift done within 48 hours after writing a comment.
Attention!! By putting a review - you guarantee that you have read all the conditions for a Gift and if something is not clear - they asked.
For a positive review on this product, I will give the buyer a gift certificate in the amount of 5 rubles.
Details of gift certificates https://www.oplata.info/info/card_new.asp

Each buyer will also receive a promo code, he gives an excellent discount on all our pre-orders!
*************************
Language: Russian, English, Spanish, Italian, German, French, Japanese, Danish, Korean, Norwegian, Chinese, Swedish
Platform: PC
Activation: Steam
Region of activation: Russia, Ukraine and CIS
*************************

Virginia is an interactive film made in the style of a dark investigation without a single word. You are given the clues, clues, images, from which you have to put together the entire sequence of actions and finally find out what is behind the terrible events in a small town somewhere in Virginia.

A young FBI agent arrives in the small town of Kingdom to investigate the disappearance of the boy. During interrogations of local residents and strange events, she is to find out the motives of all the participants in the crime and find out about herself in the process. In order not to be alone with dangerous and frightening circumstances, Anna Tarver is working with her partner Maria, who can help at any second.

You have to figure out what the hell is happening in the town of Kingdom, and find out the fate of the missing boy. And all this - without a single spoken word.

GAME FEATURES:
- An exciting detective. Follow in the footsteps of Agent Cooper and immerse yourself in the thick atmosphere of a cinematic thriller from the first person with eccentric characters, curious riddles and unexpected turns.
- Full immersion. The distinctive graphic style and fascinating soundtrack by Lyndon Holland will take you to the streets of one-story America and make you feel like a character in an action-packed series.
- Cult ancestors. If you are a fan of detective stories in the spirit of the old school series and The Real Detective, then you will definitely like the plot and interesting visual solutions that convey the suspense and excitement of searching for the truth in this confusing story.

This product is distributed through digital distribution, is only a pin code, and does not contain packages and boxes.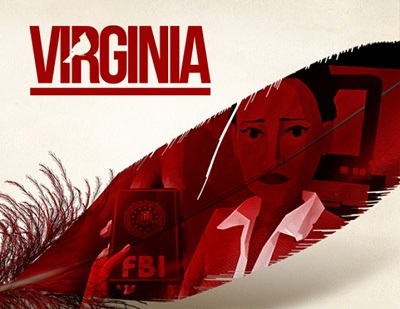 $

0.62
Additional information
**************************************************

DO NOT MISS HITS, ORDER FROM US))

Http://www.plati.ru/asp/pay.asp?id_d=2134584 - Battlefield 1
Http://www.plati.ru/asp/pay.asp?id_d=2327321 - Assassins Creed Origins: Deluxe Edition
Http://www.plati.ru/asp/pay.asp?id_d=1803382 - Grand Theft Auto V
Http://www.plati.ru/asp/pay.asp?id_d=2321080 - Far Cry 5: Deluxe Edition
Http://www.plati.ru/asp/pay.asp?id_d=2081829 - Dark Souls III Deluxe Edition
Http://www.plati.ru/asp/pay.asp?id_d=1941925 - Tom Clancy's Rainbow Six: Siege
Http://www.plati.ru/asp/pay.asp?id_d=2264120 - TEKKEN 7
Http://www.plati.ru/asp/pay.asp?id_d=2278461 - PREY
Http://www.plati.ru/asp/pay.asp?id_d=2081822 - Overwatch: Origins Edition
Http://www.plati.ru/asp/pay.asp?id_d=2177577 - Siberia 3
Http://www.plati.ru/asp/pay.asp?id_d=2127075 - World of Warcraft: Legion RU + 100 lvl
Http://www.plati.ru/asp/pay.asp?id_d=2281540 - Warhammer 40000: Dawn of War III
Http://www.plati.ru/asp/pay.asp?id_d=2329489 - Total War: WARHAMMER II
Http://www.plati.ru/asp/pay.asp?id_d=2034950 - Tom Clancys The Division

**************************************************

Instructions for activating the key on Steam:

1. Download and install Steam http://steampowered.com/download/SteamInstall.msi to register the account on Steam.
2. Click the "Add game - activate via Steam" button and follow the instructions. After activation, the game appears in the list of games and you can download it.
3. Download and after the full installation run and play.

IMPORTANT: After activating the serial key in steam, the key becomes invalid, i.e. You can not use it again.
MUST remember, but better write down all the details of your account! Without them, you will not be able to access the activated games in the future.

**************************************************

Dear customers!
We will be very grateful to the positive response!
Thank you very much, Your GameCode.

All our goods on the page http://gamecod.plati.ru

**************************************************
$

0.62