$

14.07
Description
Draw 3 pictures "Snowy Spruces" and "Frosty Patterns" and "Summer Flowers" with the help of recording a master class of intuitive (right-hemispheric) painting.
At the beginning of the lesson there will be special exercises that will help you get into the right hemisphere, get painted and relax. And you will definitely succeed, like dozens of our other students!

MATERIALS that you need:
- gouache paints (preferably at least 12 colors),
- 4 brushes (one large and flat, synthetic, size 20-22, one dome-shaped, medium size, 7-9, one thin small, size 2-4, and one brush of stiff bristle of medium size - size 4-8)
- landscape paper, A5 size (half of the album sheet)
- rags
- cups of water
- palette or disposable plate instead.

This course is a master class of 6 consecutive video lessons. Include them and repeat for the artist Olga. And in a couple of hours you will be able to hang on the wall a series of three stunning drawings:
- Snowy spruces
- Frost patterns
- Summer flowers

I will reveal the secret: if you put the works in frames, they will look like real pictures! Frames always create a stunning effect for any artwork!

And a little more about the method itself.
Hemispheric drawing is a very interesting and exciting process that allows you to teach almost anyone to draw. For a start, only small skills are needed. The student immediately finds his own way of self-expression, quickly finds a drawing area and receives great pleasure from the process and self-expression. Pictures with a simple drawn plot draw attention, awaken the emotions and feelings of the viewer, transmitted by the artist.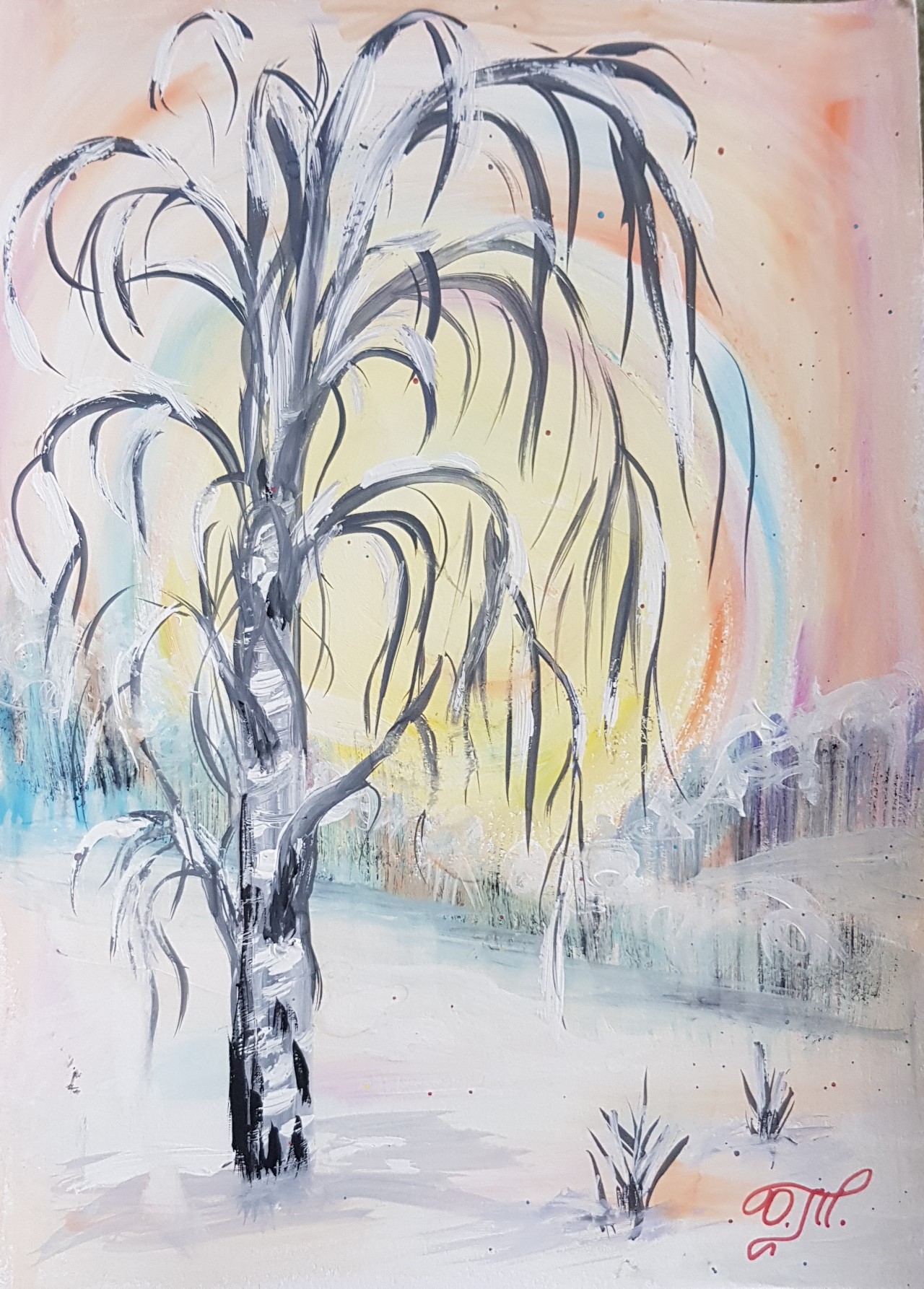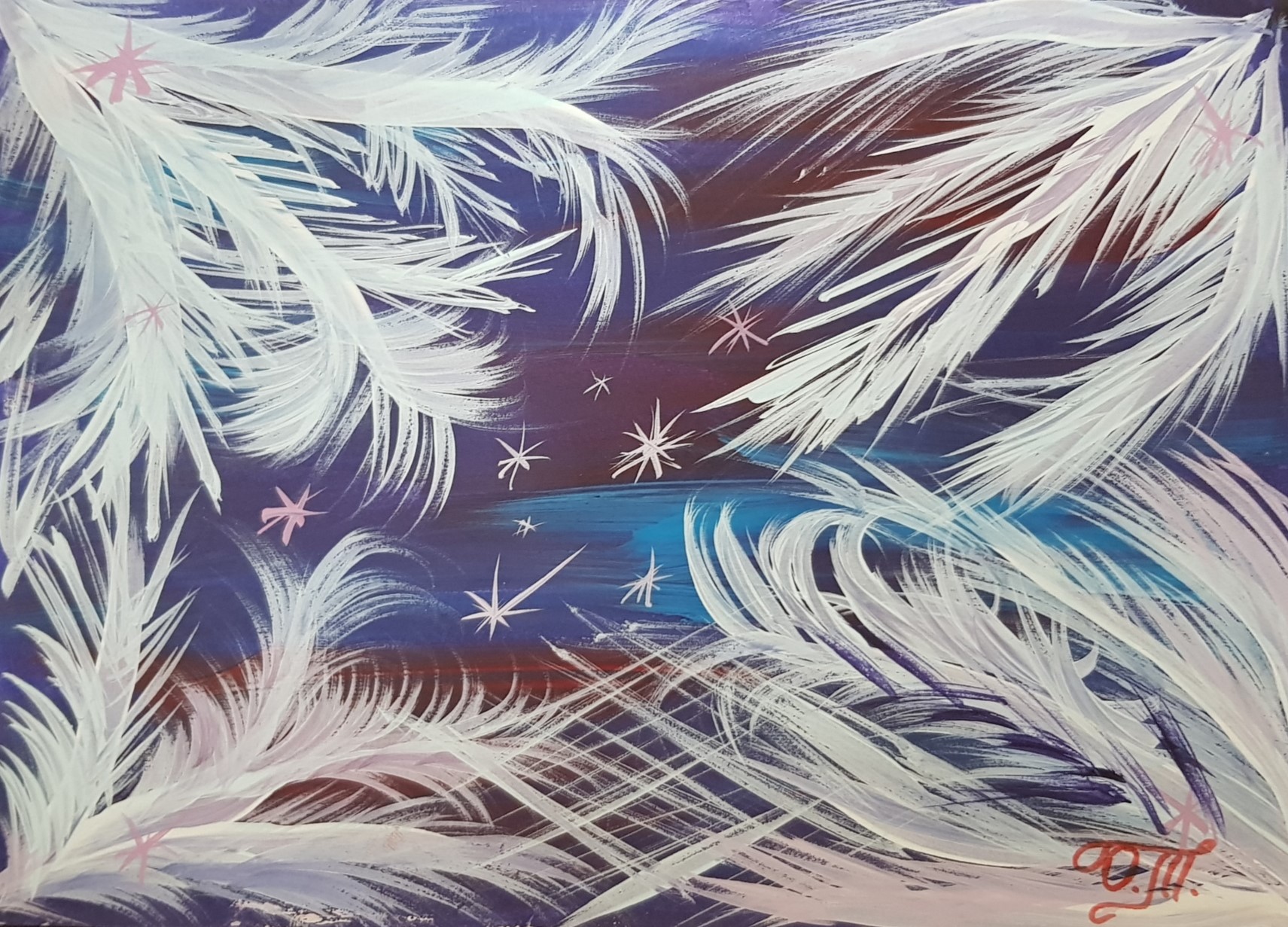 $

14.07