$

0
Description
"TwentyOne_Calc" is a program developed by a specialist of our company, written on its own code and algorithms. The program "TwentyOne_Calc" is designed to help users involved in gambling bets on "21 points" in various bookmakers. The program calculates the number of episodes of non-fallout of certain cards, or values of the player and the dealer, thereby facilitating the analysis of the game, re-holding the bet.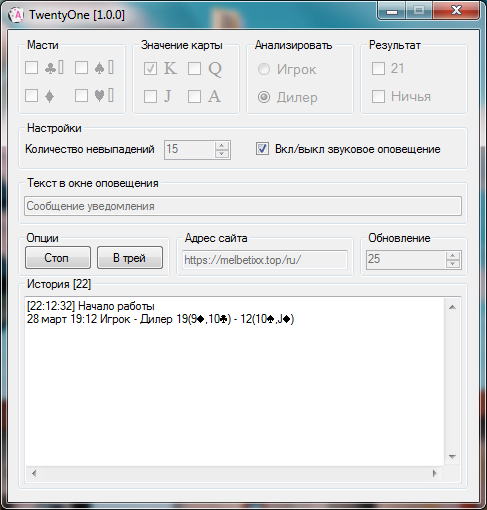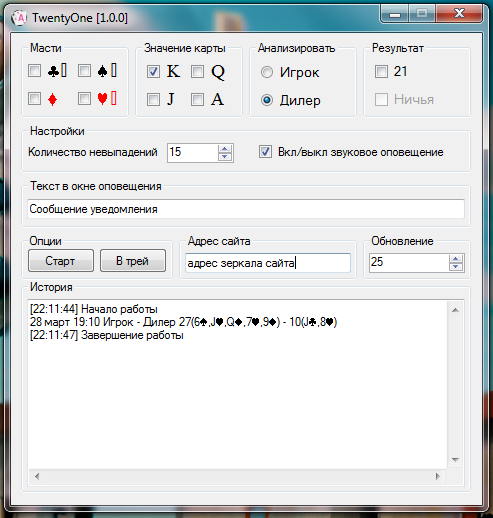 $

0
Additional information
Anyone who gets the program "TwentyOne_Calc" new versions of the program will be available for free. The company plans: adding tracking of several card value combinations at once, sending notifications to selected users and to telegram channels, speeding up the data processing algorithm.
$

0