$

4.53
Description
In Total War: Warhammer - reigns an era of endless battles. Thousands of warriors converge not on life, but on death in fierce battles. The ringing of iron, the smell of burning and blood, the body, covering the battlefield from horizon to horizon as far as the eye can see ... And at the head of every host is a hero, hungry for victory, hungering for power over the whole world. And all this is subject to you.

The noble Karl Franz - the leader of the army of the Empire. His goal is to unite disparate areas and rally them against a common enemy. They are opposed by fierce greenskins led by Grimgore Zheleznichkur. The orcs and goblins united in their rage are filled with an insatiable thirst for murder. The supreme king of the dwarfs Thorgrim the Vindictive takes out of the piedmont's palaces in order to put an end to the age-old injustice and liberate his people. And even the vampire counts do not stand aside. Manfred von Carstein's intentions are hidden by an irresistible veil of secrecy - which cannot be said about his army of the undead. The Old World is being torn apart by treachery, war and the struggle for power, and the winds from the north already carry the news of the new threat. The very fabric of reality is cracking and tearing under the yoke of an unknown force ...

Total War: Warhammer offers a unique combination of large-scale real-time battles and an exciting turn-based global strategy dedicated to government, politics and building your own empire. Two more independent additions will follow the original game - this grand trilogy will forever change the genre of global fantasy strategies.

A new era is coming. Total War: Warhammer will give life to the legendary heroes, frantic monsters, flying creatures, rampant magic and the real creatures of nightmares. The rules change, but war always remains a war.


Incredible battles and epic battles are waiting for their commanders!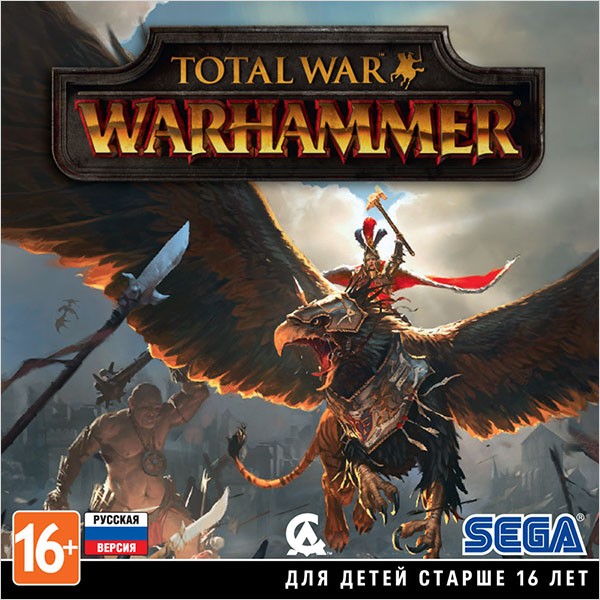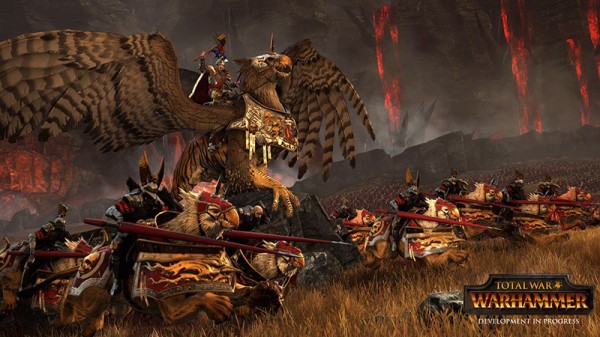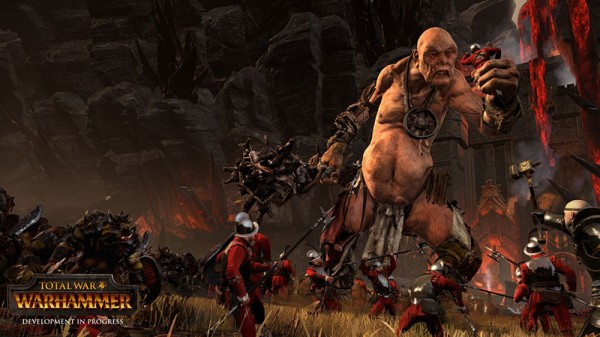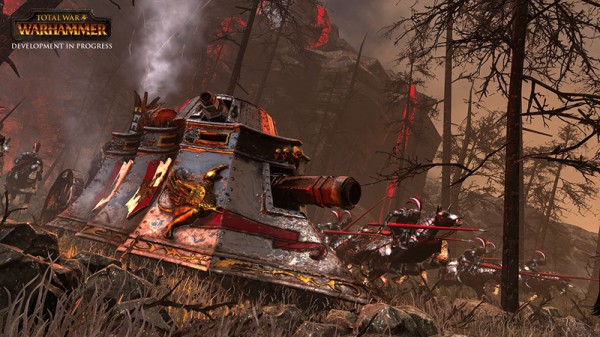 $

4.53
Additional information
System requirements for Total War: Warhammer:
Minimum:
Operating system: Windows 7 (64-bit)
Processor: Intel Core 2 Duo (3 GHz)
RAM: 3 GB *
Hard disk space: 35 GB
Video card with support for DirectX 11: AMD Radeon HD 5770 (1 GB), NVIDIA GTS 450 (1 GB) or Intel HD 4000.
Attention! To work with integrated video cards (for example, Intel HD) 4 GB of RAM is required.
Recommended:
Operating system: Windows 7 / 8.1 / 10 (64-bit)
Processor: Intel Core i5-4570 (3.20 GHz)
RAM: 8 GB
Hard disk space: 35 GB
Video card with support for DirectX 11: AMD Radeon R9 270X (2 GB) or NVIDIA GeForce GTX 760 (2 GB).
Optimal:
(over 60 frames per second with a graphical level setting of "Ultra")
Operating system: Windows 7 / 8.1 / 10 (64-bit)
Processor: Intel Core i5-4790 (4 GHz)
RAM: 8 GB
Hard disk space: 35 GB
DirectX 11 Video Card: AMD Fury X or NVIDIA GTX 980
$

4.53