$

0.52
Description
The master of madness Cthulhu was completely ready to plunge the world into the abyss of madness and destruction, when his powers were selected by the mysterious wizard. The only way for him to break the curse is to become a real hero. Save the world to destroy it in a grand parody role-playing adventure in the name of redemption, love, and madness!
Key features:
Old-fashioned role-playing style mixed with the convenience of modern design!
Introduce your enemies into madness for the sake of good and fun!
6-10 hour adventure with unlockable game modes and difficulty levels providing great replayability.
Highlander mode: experience points are given four times as many, but there can be only one character on the battlefield!
Points Hunt Mode: Earn points by defeating bosses as low as possible!
Mass murder: type the fortieth level in one battle! Perfect for repeated games and experiments!
Cthulhu Angels Mode: remix mode with new playable characters, new dialogues, bosses and many more other things!
All the famous features, known and loved by players on Breath of Death VII: The Beginning, come back - high-speed gameplay, combo system, random battle system, branchy leveling system and more!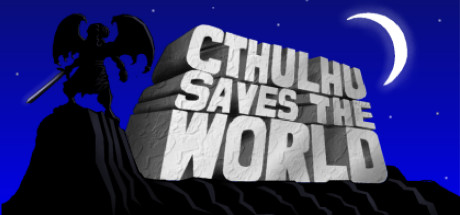 $

0.52