$

1.95
Description
MOMENTAL AFTER PAYMENT, YOU GET THE KEY FOR ACTIVATION
The Walking Dead on Steam.

WITHOUT REGIONAL RESTRICTIONS (Rest Of World (ROW) - Region Free / World Wide Steam Key)!

About the game: Play for Lee Everett, a convicted criminal who received a second chance to live in a world devastated by the dead. Among the living corpses and the surviving survivors, ready to do anything for their own safety, the protection of an orphan named Clementine will be the atonement of sins for the protagonist in this world, turned into hell.
Key features: Based on the Robert Kirkman comic book series awarded by the Eisner Award, The Walking Dead allows players to experience the true horror of a zombie apocalypse. Individual game experience: throughout all episodes take deep and hard decisions, each of which has its consequences. Your actions and choices will affect the whole story throughout all episodes. Become a party to important events, meet people and visit various locations, foreshadowing the story of sheriff Rick Grimes. Meet Glen before he leaves for Atlanta; Investigate Herschel's farm before Rick and his group of survivors arrive, and the barn on the farm will become a notorious place. You will have to make very difficult decisions very quickly. When the undead breaks through the door, you do not have time to think! Adoption of meaningful decisions, research, problem solving and the constant struggle for survival in a world captured by the dead. The atmosphere inspired by the original comics.


After purchase it is necessary:

1. Download and install Steam http://steampowered.com/about (if not yet installed);
2. Register a new account on Steam or go to an existing one;
3. In the top menu of the Steam window, open the "Games" item and select "Activate via Steam" there.
4. Enter the activation key, click "Next" - the game is activated.
5. After activating the key, the game will be displayed in the "Games Library" list, from here you can download / install it, and then start playing.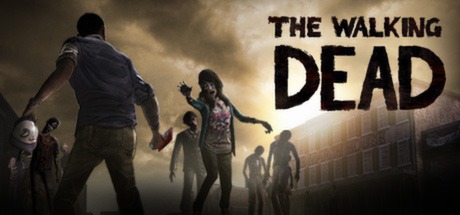 $

1.95