$

1.49
Description
Resident Evil Revelations 2 / Biohazard Revelations 2

Episode One: Penal Colony
attention>
This gift can only be activated in these countries: Armenia, Azerbaijan, Belarus, Georgia, Kyrgyzstan, Kazakhstan, the Republic of Moldova, Tajikistan, Turkmenistan, Uzbekistan, Ukraine, Russia

At the beginning of the Resident Evil Revelations story, 2 fans will experience the dramatic return of their beloved heroine Claire Redfield. Having survived the incident in Raccoon City, described in previous Resident Evil games, Claire now works for the Terra Saves organization, which is fighting bioterrorism. During a party on the occasion of Claire's recruitment to work at Terra Save, unknown armed detachments rush into the company's office. The attackers stun Claire and Moira Burton, who also attended the party. Subsequently, they both regain consciousness in a dark and abandoned prison. Working together, they must find out who stole them and with what sinister purpose. Will Claire and Moira be able to escape and find out why they were brought to this distant island? A plot teeming with unpredictable twists will make players wrestle with every step.

Heading to a distant prison island in search of the missing daughter, Barry Burton meets a completely new character - a little girl named Natalia Korda. She has unusual abilities that allow her to feel enemies and hidden objects. Using these skills along with Barry's proven fighting skills, players will need to switch between two characters in order to survive on the mysterious island and find Moira. Barry must spend his ammunition and weapons wisely, as is customary in the classic survival horror - after all, terrifying enemies await him around every corner.

The story told in Resident Evil Revelations 2 continues the episode of the original Resident Evil Revelations. Initially, RER 2 will be released every week in separate series for download starting February 24, 2015. Players will also be able to purchase the full season or boxed version. Thus, fans will receive each episode as they appear, along with additional material. Each episode in Resident Evil Revelations 2 includes the content of the "Raid" mode, as well as two fully ready-to-play scenarios, which are dedicated to the previously announced heroes Claire and Moira and the newly confirmed storyline Barry and Natalia.

1. You need to download and install Steam http://steampowered.com/download/SteamInstall.msi (if not already installed)
2. Register a new account on Steam or go to an existing one.
3. The link obtained after the purchase, you must copy and paste into your Internet browser, log in under your Steam account and take a gift to yourself in the LIBRARY or add it to your INVENTORY.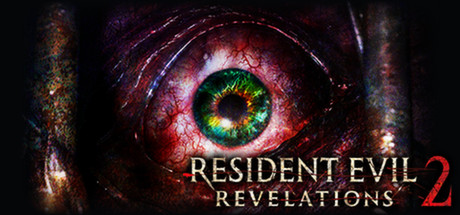 $

1.49