$

23.52
Description
Before paying for this product, be sure to contact me by clicking on the button - "Ask a question".
This service is intended for any Xiaomi devices, for removing an account MI lock.
The service completely clears your device from the MI account on the Xiaomi server, as completely new.
ALL Xiaomi models are supported.
What you need to untie the phone Xiaomi from Mi account
1. IMEI1 and IMEI2
2. Photo lock screen with unlock code. (unlock code will appear if you press the lock 10 times)
3. Screen photo where asks for a password so that Mi account ID is visible

For those who do not know how to recognize the IMEI of the phone:
On the phone we go to the Recovery (button and power) there we select Connect with Miassistant and connect it to the computer
On the computer, install the program Mi Flash Pro, go to the Recovery tab (if for the first time you need to log in from some Mi account), we see our IMEI.
It happens that with some models, Xiaomi does not show IMEI in MIFlashPro. In this case, you have to disassemble the phone and on the board should be a sticker with IMEI1. In the form of writing this IMEI.

The lead time is usually 3-5 days, but there may be a delay of up to 10 days.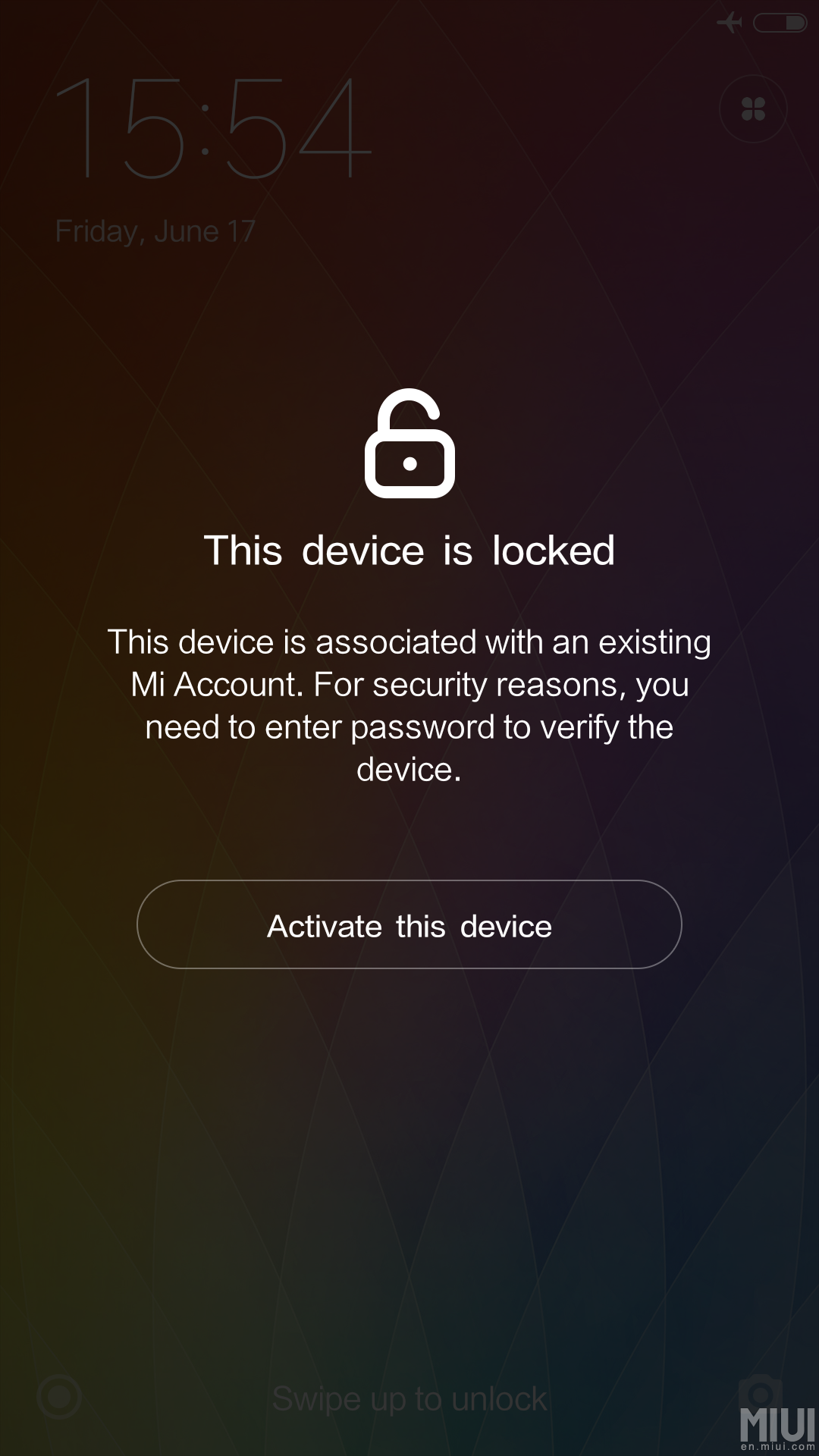 $

23.52
Additional information
Immediately after payment you will receive a form to fill in the registration data, in which you will need to fill in the following fields:
- Email address (email)
- IMEI1 and IMEI2 (optional)
- link to the photo with the unlock code on Postimage.org
- link to the photo with MI ID on Postimage.org
These data will be transferred to the seller to complete the transaction of sale of goods.
$

23.52