$

2.82
Description
Immediately after payment, you will receive a gift link to activate the game in steam.
This gift can only be activated in these countries: Armenia, Azerbaijan, Belarus, Georgia, Kyrgyzstan, Kazakhstan, the Republic of Moldova, Tajikistan, Turkmenistan, Uzbekistan, Ukraine, Russia
About the game:

Transistor is an action RPG sci-fi game from the creators of Bastion, in which you have to travel around a fascinating futuristic city, protecting your life with incredible weapons of unknown origin. Transistor organically combines careful strategic planning and dynamic fighting, thoughtful gameplay and a fascinating atmospheric plot. As events unfold, you will have to assemble the Transistor puzzle from scattered fragments in pursuit of the former owners of these weapons.


Key Features:

- A unique world from the team of creators Bastion
- Configure the powerful capabilities of the Transistor with the help of thousands of possible combinations of functions
- Dynamic live clashes in real time and careful strategic planning mode
- Great graphics, drawn by hand, at a maximum resolution of 1080p
- Original music changes as the game progresses
- Offscreen sound throughout the game creates a large-scale and atmospheric history
- The replay mode, available after the completion of history, includes procedural battle generation and new combinations of Functions
- Fully customizable controls suitable for playing on PC
How to get a purchased game ?:

1. Download and install Steam http://store.steampowered.com/about/ (if not already installed);
2. Register a Steam account (if you do not have a Steam account);
3. Copy the link obtained after the purchase in the address bar of your Internet browser;
4. Log in with your account;
5. Take a gift. Select - add it to your backpack or to your library.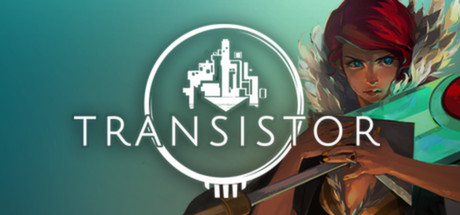 $

2.82