$

2.16
Description
After payment you will receive 100 keys with different games to activate the games STEAM - Region Free

REGION FREE / WORLDWIDE / MULTI LANGUAGE!
may get a key to activate add-ons, but it happens very rarely

All keys are officially distributed by digital distribution!
By purchasing this product, you are guaranteed to get a working steam key to a paid game!

Games can be different, from cheap and to top, expensive games.

Any games that have the most diverse tastes and genres, simple and the most unexpected, can fall out.
the keys are jumbled because it's a lottery
Claims about the game not liked are not accepted !!!!!

It is possible to fall out a repeat, when repeating - Returns and replacements are not !!!!! - this is a lottery !!!!!

************************************************
BONUS
******
LEAVING POSITIVE FEEDBACK - unsubscribe to the correspondence with the seller - to get 4 keys !!!!!!!!!!!!!!!!
***
Those wishing to receive the bonus MUST be unsubscribed in correspondence with the seller (within 24 hours from the date of purchase)
bonus is random Steam keys
KEYS TO ORDER AS A GIFT ARE NOT EXHAUSTED !!!!!
* Bonuses are sent once a day, excluding weekends and holidays


There are cumulative discounts !!!
************************************************** *******

If you have any questions or problems with the purchased goods or gifts - contact us by internal correspondence available on the page of the paid goods.
Please note that any claims left through negative feedback, and not through internal correspondence, only delay the time to solve the problem, and all purchases for you will be automatically blocked.
Attention! Any negative feedback deprives the buyer of all gifts! and automatically blacklisted!

THERE ARE PROBLEMS OR QUESTIONS - THERE IS A CORRESPONDENCE WITH THE SELLER !!!!!


MAKING A PURCHASE - YOU CONFIRM THAT YOU ACCEPTED THE GOODS DESCRIPTION AND PURCHASE CONDITIONS !!!!!!!!!!!!!!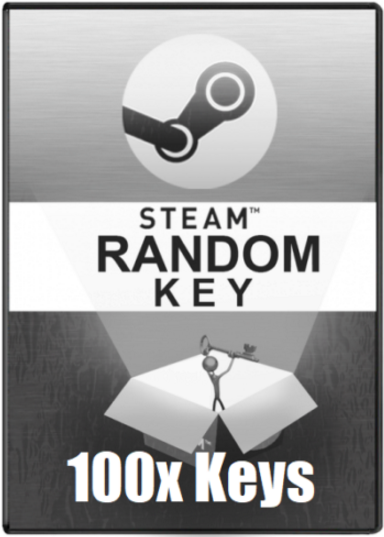 $

2.16
Additional information
How to activate the key:
1. Downloadable Steam client http://steampowered.com/download/SteamInstall.msi and go in the account (if no account, then create)
2. Click the "play" tab, "activate via steam", click next
3. Read the agreement and in the next field enter the key.
4. Install and games.
$

2.16