$

7.82
Description
By purchasing this product, you get a key to activate the GeForce Fortnite Bundle in your Epic Games account through your Nvidia Experience account.
Composition of the GeForce Fortnite Bundle:
-2000 V-bucks
Fortnite Counterattack
Rare equipment Reflex
- Rare hang-glider Pivot
-Unusual pickaxe Angular Ax
-Dance Response Unit
Key activation in your Nvidia account is possible ONLY for GeForce 1070 TI, 1070, 1060, 1050 TI, 1050 video cards!
This restriction only applies to the activation of a key in your Nvidia account; you can use any video card to activate it further in Epic Games.

Attention! Since the keys are promotional and received from the owners of GeForce video cards, the seller guarantees 100% operability of the key only at the time of its transfer to the buyer! For further fate (activation after some long time, transfer of the key to third parties, etc.) the seller is not responsible!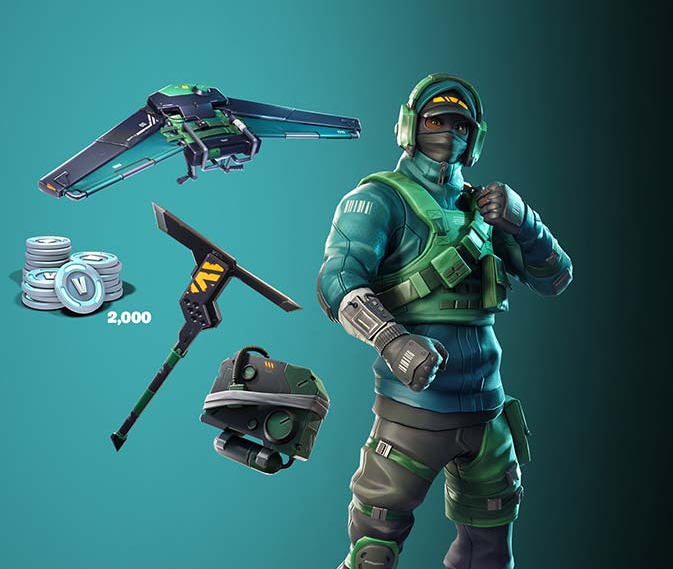 $

7.82
Additional information
Activation:
1. Log into your Nvidia account using the GeForce Experience application, you can download the application at https://www.nvidia.com/ru-ru/geforce/geforce-experience (key activation is possible only from a PC).
2. Under your name, click on the "Activate Code" tab.
3. Activate the code received from the seller (activation is possible only for owners of the GeForce 1070 Ti, 1070, 1060, 1050 Ti, 1050 video card).
4. Save the access key to the Kit (will appear after activation of the code) and log in to your Epic Games account https://www.epicgames.com.
5. Follow the link https://www.epicgames.com/account/code-redemption.
6. Activate the received access key to the Kit.
$

7.82