$

5
Description
Conquer the universe in a new game from Paradox Interactive
Discover new planets and solar systems and build your intergalactic empire in a new game from the creators of Crusader Kings and Europa Universalis! You will get an exciting global space scale strategy. Fascinating gameplay, an amazing variety of alien races and without exaggeration, an exciting plot set the genre a completely new bar.

In Stellaris, a player can devote himself to the study and colonization of distant galaxies, assimilate their inhabitants, interact with extraterrestrial races, and discover for themselves everything new in an impressive imagination with its scale and beauty of the constantly generated space. You will be able to explore thousands of different planets, using the enormous possibilities of a global strategy, and communicate with representatives of other galaxies, using your skills of diplomacy or brute force. Choose you!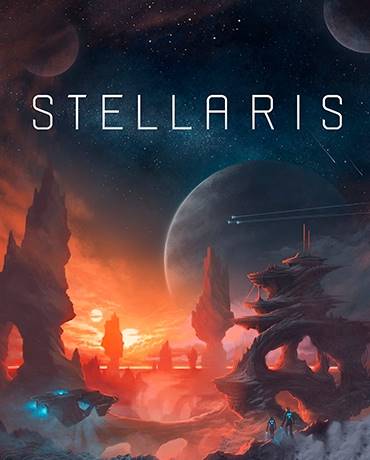 $

5
Additional information
Minimum system requirements
OS: Windows 7 x86 or newer

Processor: AMD Athlon II X4 640 @ 3.0 Ghz / or Intel Core 2 Quad 9400 @ 2.66 Ghz

Graphics card: AMD HD 5770 / or Nvidia GTX 460, with 1024MB VRAM. Latest WHQL drivers from both manufacturers

RAM: 2 GB of RAM

Disk space: 4 GB

Recommended system requirements
OS: Windows 7 x64 or newer

Processor: AMD Phenom II X4 850 @ 3.3 Ghz or Intel i3 2100 @ 3.1 Ghz

Graphics card: AMD HD 6850 / or Nvidia GTX 560TI, with 1024MB VRAM

RAM: 4 GB of RAM

Disk space: 4 GB
$

5