$

1
Description
The account itself is NOT for sale, it's a RENTAL of the game.
If thae game is on sale, then it is FREE for rent.
Account for the XBOX ONE game console with games:
DEAD OR ALIVE 6

After payment, you receive a unique code, which you need to inform me, then I will give you the data from the account.
By purchasing this product, you get the opportunity to play games that are on it, and not the account itself.
The goods can be issued in 5 minutes or in a few hours. The maximum period is 12 hours from the date of payment.

FORBIDDEN:
- Attempt to change account data

Having read this agreement, you agree to purchase and use this profile for personal non-commercial purposes, this profile is intended only for acquaintance with the full versions of games and does not transfer to you any rights to own them on a permanent basis.
BY PAYING YOUR PAYMENT, YOU ACKNOWLEDGE THAT AGREE TO THE PURCHASE REGULATIONS. Delivery>

How to use the code after payment which you will receive:
- You write the code on the payment page (after payment)
- In replacement, I will give you an account with the desired game and a detailed instruction for the implementation of this account.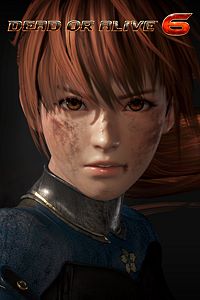 $

1
Additional information

REGULATIONS
- You are not allowed to attempt to change account information
- Do not make the home console from this account
- Claims when buying through friends are also not considered
- The funds will not be returned if you mistakenly took the wrong game (account). Read the product description carefully.
- The funds will not be refunded if "I DO NOT LIKE THE PLAY" and so on

Appreciate the time, both your and mine.
$

1