$

7.04
Description
Program-assistant to fill in the details of the counterparty by TIN or bin.

- Always up to date base. Provided by the service DaData.ru
- 10,000 free requests per day!
- "Over all Windows" mode"
- Copy the row of props in a buffer with just one click
- Perpetual license

Self-developed program.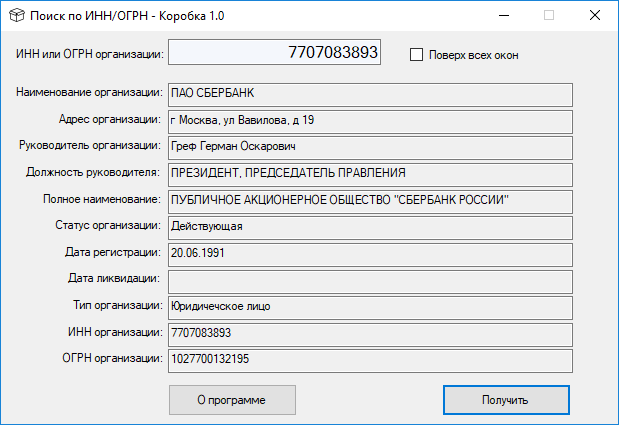 $

7.04
Additional information
A prerequisite for the program is free registration and receipt of the token (key) in the service DaData:

https://dadata.ru/api/find-party/#registration_popup

Buy the program, register in the service DaData and work!
$

7.04