$

1.25
Description
Buy Wallpaper Engine licensed copy of the game on your account
To speed up the receipt of the game, please contact us via chat.
For earlier, look at your region in steam, send the code you receive upon purchase and your profile so that we can immediately add you.
Check region: https://store.steampowered.com/account/

This game can be obtained in the library only in Russia
For Crimea, the game is considered as a country of the CIS region!
For violation of regional policy, no refund is made.

Instructions for receiving and activating the Steam Gift:
1. Download and install the Steam client - http://store.steampowered.com/about/
2. Register a new account or login under the existing one.
3. Copy the link to your Steam-profile in the specified field when buying a game. the link should look like http://steamcommunity.com/id/******/
4. Wait for the friend invitation from the seller and accept it.
5. When you receive a notification about sending you a gift, accept it. If you refuse the money you will not be returned.
6. After adding to the library, start downloading the game files and wait for the full download, and play: D



After payment, inform the seller of the unique code in the correspondence, after checking the code, the goods are issued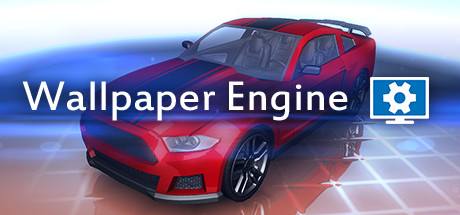 $

1.25
Additional information
About the program.
The wallpaper engine allows you to use live wallpapers on your Windows desktop. Different types of wallpapers are supported, including 3D and 2D animations, websites, videos and even certain applications. Choose existing wallpapers or create your own and share them on the Steam Workshop!

!ATTENTION! ONLY RUSSIA
Only on accounts where all prices are in rubles.


Check region: https://store.steampowered.com/account/
!!! The game can not be taken into inventory, just install it in the library !!!
$

1.25