$

0.77
Description
Commandos 3: Destination Berlin is a real-time tactical game that puts you in the shoes of the commander of an elite special forces squad operating behind enemy lines in the European theater of operations during World War II. From the shores of France to the heart of the Third Reich, attack quickly from the land or sea, penetrating enemy territories and carrying out raids to destroy the German military machine.
Key features of the game:
Fight the enemy throughout Europe, from the Eastern Front to Stalingrad, the headquarters of the Gestapo in Berlin, the storming of Day D on Omaha Beach, each of which offer unique tactical situations and more action than previously in the series.
Move around in detailed internal and external environments, using ambushes, attacks, stealth and sabotage to destroy enemy advantages.
Prepare your commandos for a variety of strategies when enemy bombardment destroys and changes the environment, making you change tactics on the fly.
Experience the battle of the Second World Face to Face in a completely new variety of multiplayer modes of a deadly battle and co-op.
Improved accessibility: Commandos 3: Destination Berlin offers more detailed, smaller maps that involve more action-oriented missions that are part of a full-fledged campaign.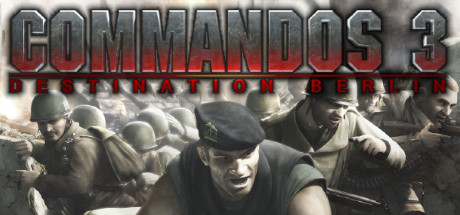 $

0.77