$

2.96
Description
After payment you will immediately receive a license key to activate Battlefield 3 Premium!
Attention! In order for the key to work properly, you should already have purchased the original version of Bettlefield 3!
If you write a positive review after the purchase, then you will be sent a random key to the game on the Steam platform!

Activation: Origin
Region: Without regional restrictions (REGION FREE)
Localization: English, German, Spanish, French, Italian, Portuguese, Polish, Czech, Japanese, Korean, Chinese (Russian is not available, but if you need it, you can install it by downloading the language pack)
Release date: September 11, 2012

Included Battlefield 3 Premium:

➢ 5 unique thematic additions.
- the return of the classics with the updated maps in Back to Karkand;
- merciless lightning skirmishes in Close Quarters;
- the largest map in the history of the Battlefield series in Armored Kill,
- plus two more upcoming additions!


➢ Unique game items.
At your disposal there will be everything to stand out in the ranks of the soldiers of Battlefield 3, ACB-90 knife, a set of tokens and exclusive camouflage for soldiers and weapons, unique tasks.

➢ New features.
Do not miss the chance to start the battlefield from scratch, dropping such indicators as the ratio of killings and deaths, victories and defeats, as well as the number of points per minute. Elite status is a privilege to connect to the server without a queue, use graphically more complex than standard platoon emblems, and store up to five combat reports in a personal archive.

➢ Special events.
Get twice as much experience on weekends. Participate in exclusive events for elite fighters. Perform special tasks that are not available to other players.

➢ Strategic guidance.
Exclusive access to videos with tactical tips directly from DICE developers, serious tactical instructions and news about upcoming additions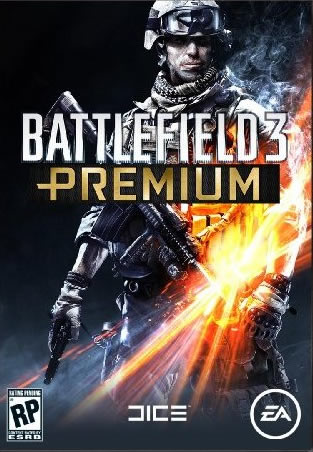 $

2.96
Additional information
Without regional restrictions

How to activate?
1. Download and install the Origin program. (http://www.origin.com/download)
2. Run Origin.
3. Go to "Origin-Activate Product Code."
4. Enter the key received after payment.
5. After activating the add-ons, they will be displayed in your game details.
6. Select Battlefield 3 and click "Start."
7. Download and install all released updates.

We guarantee that the key is 100% operational, but if you still have problems with activation, we ask you to provide a video from the moment you purchase the key until the activation, so that we can quickly resolve your issue.
$

2.96