$

4.66
Description
You buy the official key for the game "Hearts of Iron IV: Colonel Edition".

Attention! The restriction on payment by bank card is 15,000 rubles or $ 220 for one purchase.

********************************************************

Russian language
Platform: PC
Activation: Steam
Regional restrictions: Russia, Ukraine and the CIS

Publishing Composition Hearts of Iron IV: Colonel Edition:
- The game Hearts of Iron IV
- Supplement Polish: United and Ready, which includes a new three-dimensional models of tanks and aircraft, a unique tree development, and graphic design and portraits of the leader to play for Poland
- Sets Units: Heavy Cruiser Pack, Soviet Tank Pack, US Tank Pack, British Tank Pack, French Tank Pack
- Icon for offline Paradox
- Desktop Wallpaper by


***************

Win at your fingertips! Your ability to lead a nation will be your main weapon - in the strategic game Hearts of Iron IV, you will be able to lead any state during the Second World War, the largest military conflict in world history.
From hell to the headquarters and factories in the rear, you will command the troops, negotiate, invade foreign lands and defend your own: the road to glory will be twisting. The outcome of World War II will depend only on you.
It's time to show yourself as the greatest commander in the world. Do you repeat the story or will you turn it around? Will you change the fate of the world, achieving victory at any cost?

Features:
- Total strategic war. Wars win not only on the battlefields, in the sea and in the air, but also in laboratories, factories, hearts and minds of men and women.
- Plausible simulation of military operations in real time. Let the greatest commanders of World War II fight in your war with the help of tanks, airplanes, ships, guns and newly invented weapons of mass destruction.
- Stand at the head of any state. Choose your wards from great empires, thirsting for power, or small countries trying to survive the storm.
- Turn the world into your battleground. The nature around varies with time: snow, mud, thunderstorms can become your best ally or ruthless enemy.
- Negotiate or impose your will. In the game you are waiting for advanced systems of politics and diplomacy. Create alliances, conclude trade agreements and appoint ministers from your party.
- Tense battles online. Fight with friends in cooperative and competitive modes for up to 32 players, including cross-platform games.

*******************

Key Activation:

1. You must download and install Steam http://steampowered.com/download/SteamInstall.msi (if not already installed)
2. Register a new account on Steam or go to an existing one.
3. Go to "My Games" and select "Activate via Steam" and enter the key received immediately after payment.
4. After activation, the game appears in the list of games and you can download it from steam.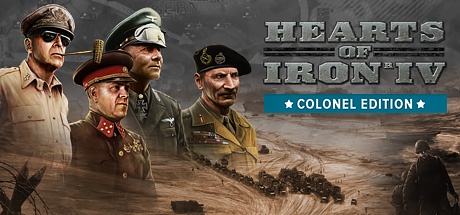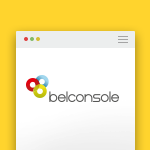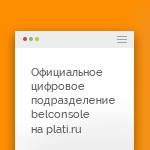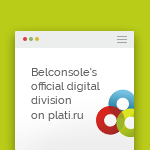 $

4.66
Additional information
• You buy goods in the official digital division of belconsole. We are an international, family company with high values. We have 2 physical stores and an office.
• Belconsole on the market for more than 10 years.
• More than 54,000 sales, more than 8700 positive responses only on the independent platform oplata.info, not one unresolved issue for 6 years.
• The official level of webmoney Business Level is more than 800.
• Belconsole is the official dealer of all the largest distributors in the CIS.
• After the purchase, if everything suits you, please write the feedback below under the goods, it is very important for us.
• If you have difficulties with activation, please write below under the product in the correspondence, our technical support will help you.
• Technical problems with the keys can not be solved by phone, thanks for your understanding.
$

4.66