$

1.29
Description
Release year: 2002
Mode: Single Player Game
Developer: Larian Studios
 Genre: Action / RPG
The game takes place in the fantasy world of Rivellon, inhabited by representatives of six races - people, elves, dwarves, lizards, demons, orcs, as well as magicians. The story of the game tells how the Lord of Chaos, a powerful demon, penetrated into the world of people with the help of magicians who make up the Dark Circle, and taking on the appearance of a man, together with an army of demons, started a war against the inhabitants of Rivellon. However, the Council of Seven Races, assembled by the peoples inhabiting Rivellon, found a way to kill the Lord of Chaos with the rare spell of self-sacrifice. After the victory over the army of demons in the hands of people, the Blade of Lies appeared - a weapon created by the Lord of Chaos, and allowing him to be reborn, using the soul of the person owning this sword. The young man who picked up the Blade of Lies on the battlefield immediately after the defeat of the Lord of Chaos, sacrificed himself, allowing him to bury himself in the basement of the Storm Castle, the residence of the Dukes of Firols, the rulers of the people.

The storyline begins a few hundred years after the end of the war with the Lord of Chaos, when these events have already become history, and the Blade of Lie is considered lost.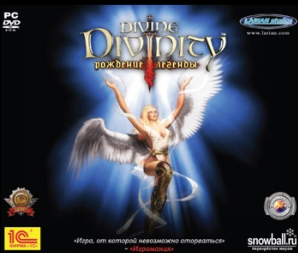 $

1.29