$

2.04
Description
Hello dear buyer! Here you can buy the official key of the game Warhammer: End Times - Vermintide!
WITHOUT REGIONAL LIMITATIONS (Rest Of World (ROW) - Region Free / World Wide Steam Key)
You will receive the game immediately after payment in the window that opens after the payment.
Also, the key to the game will come to your email, which you specify when purchasing. attention>
Check out our promotions and offers at the bottom of the description, you have a chance to get an additional game and sets of cards! attention> delivery>
-------------------------------------------------- -------
Name: Warhammer: End Times - Vermintide
Genre: Action, Indie
Developer: Fatshark
Publisher: Fatshark
Series of games: Warhammer
Release Date: Oct 23 2015

THERE ARE COLLECTION CARDS!
-------------------------------------------------- -------
ABOUT THE GAME
Vermintide is an epic adventure in the first-person battle genre with the possibility of a cooperative that takes place in the End Times of the legendary fantasy universe Warhammer.


Vermintide actions take place in the city of Yubershrayk and its surroundings, which are teeming with skaven - a race of ruthless human rats. You will play the role of one of five heroes, each of whom has a unique personality, game style, abilities and equipment. Working together, you must use the individual abilities of the heroes to survive in the apocalyptic invasion of the hordes of Skaven. Battles will take place in a variety of locations, from the top of the Magna Tower to the bowels of the Lower Empire.

The time of mortals is coming to an end, and the kingdom of Chaos is coming. The dark gods finally united with a single goal, spreading their madness throughout the world like never before. In the Empire, Sigmar Karl Franz intently observes the invasion of the wild northerners, but this is not the only threat. After all, the full moon of Chaos Morrslib rose, and shrill voices echoed through the tunnels deep under the cities of the Empire, and hordes of skaven rushed to the surface. First, something suddenly appears in the city of Yubershrayka: a disgusting, screeching mass, sweeping away everything in its path. And now Yubershrayk became one big cemetery, sinking under the ominous shadow of the Horned Rat.

However, even in the darkest times there are always heroes illuminating the way. While the deserted city sags and shrinks from fear, like a living creature, five warriors, united by a capricious fate, fight back against human rats. The future will show whether they have enough strength to survive, not to mention working together for a long time and preventing the invaders. However, one thing is absolutely clear: if these five fall, Yubershrayk will fall with them.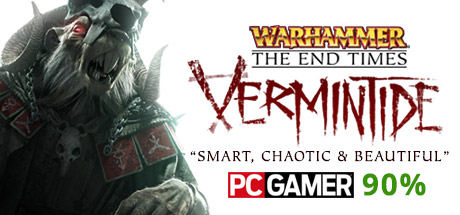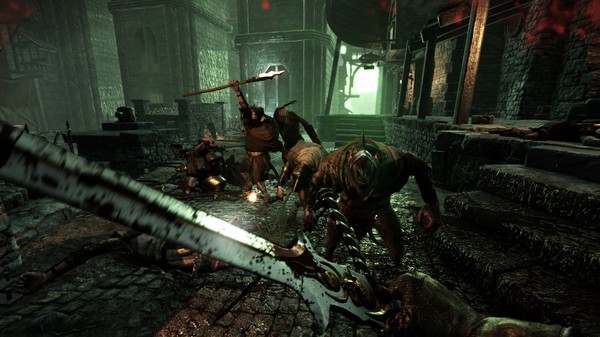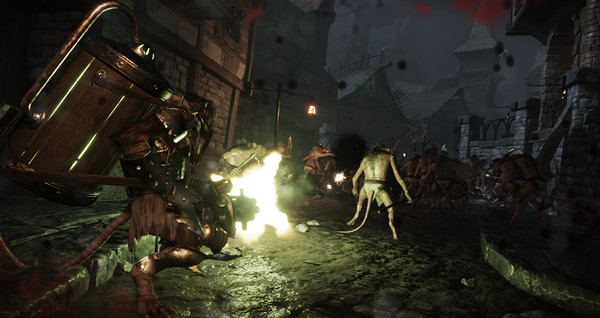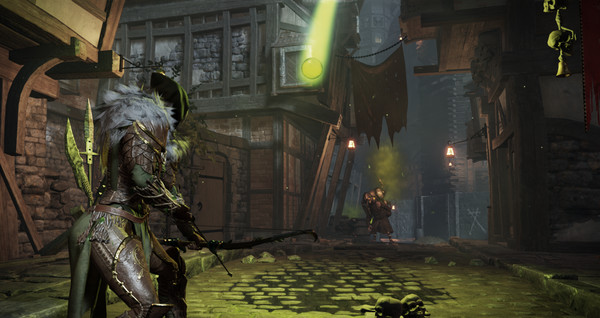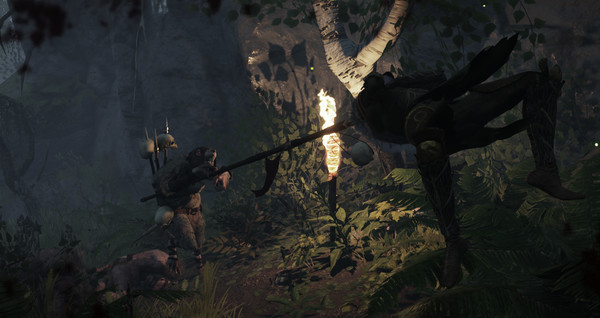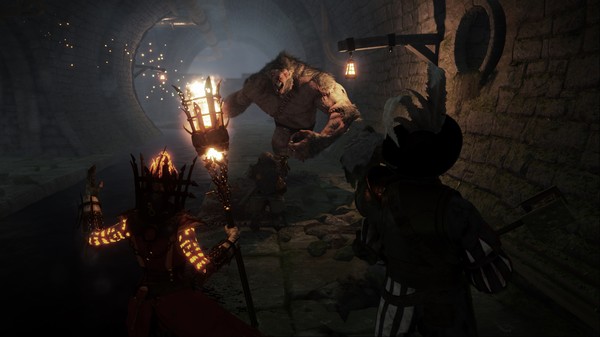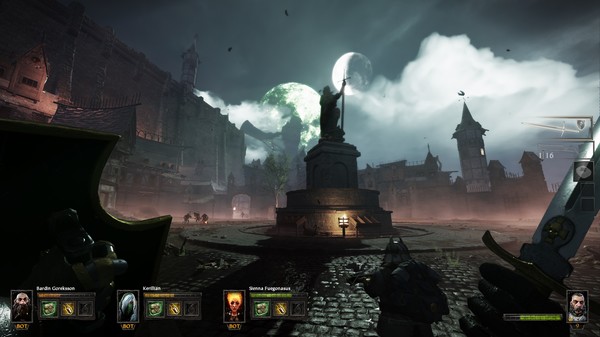 $

2.04
Additional information
Key Activation:
1. You need to download and install Steam http://steampowered.com/download/SteamInstall.msi (if not already installed)
2. Register a new account on Steam or go to an existing one.
3. Go to the "My Games" section and select "Activate via Steam" and enter the key received immediately after the payment.
4. After activating the game will appear in the list of games and you can download it from Steam.

System requirements:
Minimum:
OS: Windows 7 64-bit, Windows 8 / 8.1 64-bit, Windows 10 64-bit *
Processor: Intel Core2 Quad Q9500 @ 2.83GHz or AMD Phenom II X4 940
RAM: 6 GB of RAM
Video card: NVIDIA GeForce GTX 460 or AMD Radeon HD 5770 / w 1GB VRAM
DirectX: Versions 11
Network: Broadband internet connection
Disk space: 30 GB
Optional: * WARNING: 32-bit OS is NOT officially supported at this time


OUR PROMOTIONS AND OFFERS:
Our constant share!
When you purchase our games with gifts, you will receive not only a bonus game, but also free card sets:
If the game costs more than 50 r and you purchased it, then now you have the opportunity to please yourself with a free set of cards!
Just send a message with the text "I want a set" to the "Correspondence with the seller" and send it with your link to the exchange!
And if the game costs from 150 p and more, the card sets increase (50 p and more - 1 set, 150 p and more - 2 sets, 250 p and more -3 sets, etc.) attention>

Cheap games Steam (set with cards) from 3 rubles and up (the price may change!)
These games can be given gifts for the purchase of our products! Learn more - https://www.plati.market/itm/sluchajnye-steam-kljuch-reg-free/2424373 attention>
Buy sets of cards Steam + 100 XP !!! Many sets at low prices! - https://www.plati.market/itm/nabory-kartochek-steam-100-xp-steam-trading-cards/2502006 attention>
Our entire range at very attractive prices, and the prices we are constantly reducing + a lot of games with gifts! - https://www.plati.market/seller/shinkolight/404339 attention>
For each purchase from us, you will receive a promotional code that will give you a 3% discount on all our products!
P.S. The size of the discount may change in a big way! Attention>

I would be very grateful to you for every positive feedback you left at the time of purchase. Sincerely, ShinkoLight.
delivery>
$

2.04