$

46.96
Description
Steam addition to the game Crossout - Iron Shield Pack DLC (Russia region)
After payment you will be redirected to the site where our robot will send you an invitation to friends, accept it and immediately receive this addition as a gift.


- Our robot can send the game if you have a "Russia" in the region of the steam shop.
- This product can not be placed in inventory, you can only activate the account.
- To start the required Steam-version of the game Crossout.
- Delivery is carried out in automatic mode.

Specify the correct link to your steam profile, example https://steamcommunity.com/profiles/76561198411247031/

This kit includes:
- Unique armored car: Mark EX.
- Weapon: two frontal machine guns P-23 Defender and epic turret cannon ZIS-34 Fat Man.
- Unique caterpillars: Caterpillar Goliath epic rarity.
- A unique portrait of the hero: Lieutenant Mitchell;
- Spray can with a unique paint: Coloring Solomon;
- Increase the number of parts used up to 55.
- Unique sticker: Dogs of War.
- 3400 in-game coins.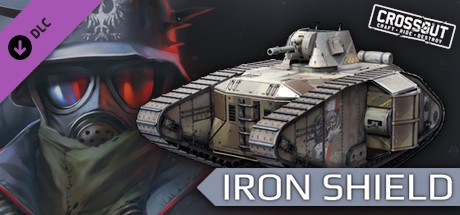 $

46.96
Additional information
Check store region: https://store.steampowered.com/account/
How to change store region?
1) Use any of the proposed VPN to change the country of deployment to the required.
List of free VPN per day:
- https://hidemyname.org/ru/demo/
- https://altvpn.com
- https://speedify.com
- https://www.vpngate.net
After installation, connect to the server of the required country.
2) Check your IP here https://2ip.ru/geoip/
3) Log into the Steam application via computer.
4) Open the section "About account" -> "Settings Steam Guard" and click "Exit on all other devices."
5) Open the "About account" section and click "Change store country". Specify the desired country, when filling, you can specify any arbitrary data.

We will be very happy and grateful if after receiving the game you leave a positive review. Positive feedback is very important to us!

Link to this product in steam:
https://store.steampowered.com/app/806120/Crossout__Iron_Shield_Pack/
$

46.96