$

20.2
Description
Immediately after payment you will receive a unique code to replenish your steam wallet for $20. If your account is in another currency, the card amount will be converted at the current exchange rate.
Steam Wallet codes do not have any country restrictions and can be redeemed worldwideActivation Instructions:
- Log in to your Steam account.
- Click the [Your username]´s Account link in the upper right hand corner to be directed to your account details.
- On the right hand side of your account details page there is a blue box that displays your current Wallet Balance.
- Directly under the Wallet Balance, there is a link to add funds to your Steam Wallet

In order to avoid misunderstandings and prevent fraud, claims are accepted only if there is a video showing the whole process, starting from the moment of purchase, and activation code.
Use only copy/paste commands from the context menu (without ctrl+c/ctrl+v). Video should be without pauses and editing. No video claims are not accepted.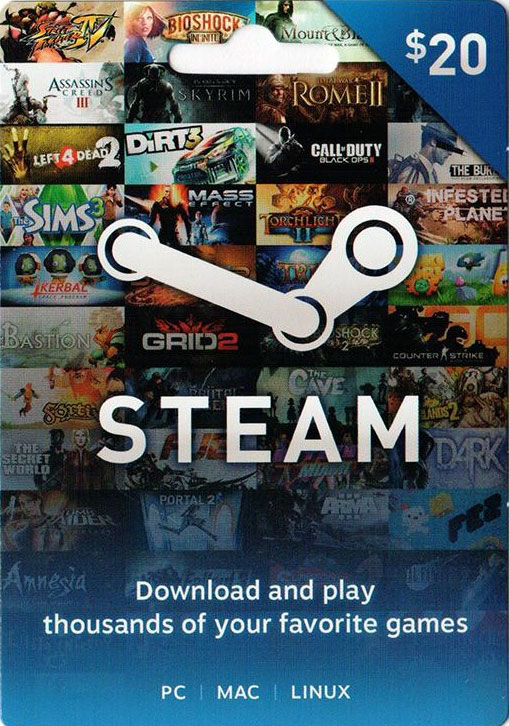 $

20.2
Additional information
You can also purchase STEAM WALLET GIFT CARD

$5 STEAM WALLET GIFT CARD - https://www.plati.market/asp/pay.asp?idd=2604744
$10 STEAM WALLET GIFT CARD - https://www.plati.market/asp/pay.asp?idd=2604743
$50 STEAM WALLET GIFT CARD - https://www.plati.market/asp/pay.asp?idd=2604752
$

20.2