$

0.16
Description
Self-loading pistol caliber .45 ACP. Enjoys well-deserved popularity for excellent damage and high accuracy. Made in a rare and bright color "Atlas", which will emphasize your superiority on the battlefield!
ATTENTION!!! This code is intended for activation only on RU servers.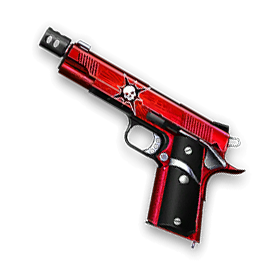 $

0.16
Additional information
Warface is a free multiplayer online shooter developed by the world famous company Crytek.

After the purchase you get:
PIN code: M1911A1 "Atlas" (1d.)

By activating the code on the site wf.mail.ru, you will receive the M1911A1 "Atlas" (1g.)

Delivery: Electronic PIN activation code in text form (XXXXX-XXXXX-XXXXX-XXXXX-XXXXX).
Delivery time: Instant emailing.
Game: Warface
 
Activation:
1. If you are not yet registered in the game, then go through the registration first.
2. Activate it on the game website: https://wf.mail.ru/pin/activate
3. Enter the code in the code field and click "Activate".

Of the advantages of this weapon, you can highlight excellent damage and good shooting accuracy. However, the M1911A1 has a low firing range and the magazine is only 7 rounds.

Only a barrel is available for modification, on which two types of silencers can be installed, a flame arrester and a bayonet. Also available for modifications non-removable flame arrester, which has a positive effect on the characteristics of the gun.

The use of this weapon is allowed in Warface tournaments.

Virtues
• Excellent damage.
• High accuracy when shooting in aiming mode.
• Good accuracy when shooting "from the hip."

disadvantages
• Low range.
• Small capacity clips.
• Only barrel can be modified.
$

0.16