$

0.28
Description
Action time: 1 day.
ATTENTION!!! This code is intended for activation only on RU servers.
British assault rifle, which allows firing in short bursts with a cut-off of three rounds. Differs in high rate of fire and the minimum return.
Enfield L85A2 Custom has a high enough damage and has a good rate of fire. Excellent range makes this weapon a crushing force at all distances. In the rifle magazine fits 30 intermediate rounds, but in this shooting mode, they are quickly spent.

The rifle has almost no recoil due to the peculiarities of the weapon - firing with cut-outs of three rounds. Three slots with an entire assortment of modules for attack aircraft are available for modification, so you can easily configure weapons for any type of game.

The use of this weapon is allowed in Warface tournaments.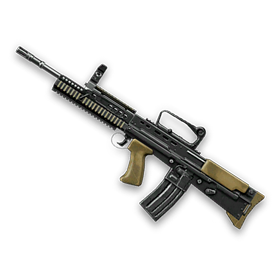 $

0.28
Additional information
Warface is a free multiplayer online shooter developed by the world famous company Crytek.

After the purchase you get:
PIN for: Enfield L85A2 Custom (1 days)

By activating the code on the site wf.mail.ru, you will receive Enfield L85A2 Custom for 1 day.

Delivery: Electronic PIN activation code in text form (XXXXX-XXXXX-XXXXX-XXXXX-XXXXX).
Delivery time: Instant emailing.
Game: Warface
$

0.28