$

69.92
Description
Now I know all about Lara
Lara Croft everyone knows. During its more than twenty-year history, the series has experienced ups, stagnation and a fall, and has recently been revived again. Only old school gamers and fans could watch the entire life cycle of the series from the first part to Rise of Tomb Raider. Today, this opportunity has appeared for everyone.

The collector's edition includes all the Lara Croft games that have ever appeared on the PC - from the very first pixel climbing to the high-tech production, as well as the Lara Croft GO version.

Tomb Raider Collection is a unique opportunity to trace how the series developed, as well as a real gift for all fans of the heroine.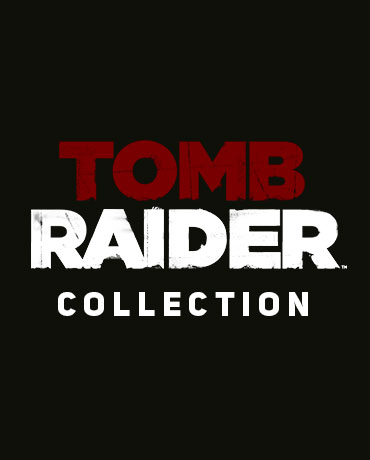 $

69.92
Additional information
The publication includes:
• Rise of the Tomb Raider
• Rise of the Tomb Raider DLC: 20 Year Celebration Pack
• Rise of the Tomb Raider DLC: Cold Darkness Awakened
• Rise of the Tomb Raider DLC: Baba Yaga: The Temple of the Witch
• Rise of the Tomb Raider DLC: Sparrowhawk Pack
• Rise of the Tomb Raider DLC: Hope's Bastion Pack
• Rise of the Tomb Raider DLC: Tactical Survivor Pack
• Rise of the Tomb Raider DLC: Apex Predator Pack
• Rise of the Tomb Raider DLC: Remnant Resistance Pack
• Rise of the Tomb Raider DLC: Wilderness Survivor
• Rise of the Tomb Raider DLC: Siberian Ranger
• Rise of the Tomb Raider DLC: Ancient Vanguard
• Rise of the Tomb Raider DLC: Prophet's Legacy
• Rise of the Tomb Raider DLC: Endurance Mode
• Tomb Raider GOTY
• Tomb Raider Anniversary
• Tomb Raider VIII: Underworld
• Tomb Raider VII: Legend
• Tomb Raider VI: The Angel of Darkness
• Tomb Raider V: Chronicles
• Tomb Raider IV: The Last Revelation
• Tomb Raider III: Adventures of Lara Croft
• Tomb Raider III: Adventures of Lara Croft
• Tomb Raider III: Adventures of Lara Croft
• Lara Croft and the Temple of Osiris
• Lara Croft and the Temple of Osiris Season Pass
• Lara Croft and the Temple of Osiris DLC Deus Ex Pack
• Lara Croft and the Temple of Osiris DLC Hitman Pack
• Lara Croft and the Temple of Osiris DLC Legend Pack
• Lara Croft Guardian of light
• Lara Croft Guardian of the DLC All the Trappings - Challenge Pack 1
• Lara Croft Guardian of Light DLC Hazardous Reunion - Challenge Pack 3
• Raziel and Kain Character Pack Lara Croft Guardian of Light DLC
• Lara Croft Guardian of DLC Things That Go Boom - Challenge Pack 2
• Lara Croft GO

Minimum system requirements:

OS: Windows 7 64 bits

Processor: Intel Core i3-2100 or AMD equivalent

RAM: 6 GB

Video card: NVIDIA GTX 650 2GB or AMD HD7770 2GB

Disk space: 25 GB
$

69.92