$

8.92
Description
For regular customers are cumulative discounts up to 10%

Dear customers, we kindly ask you to carefully read the following information before making a purchase:

* availability of goods in the store;
* compliance with the characteristics of your PC with the minimum system requirements of the game;
* payment features, activation method and key activation region

You acquire a licensed product. We guarantee the performance of the key to 100%. If you still have a problem with the activation of the product, please first contact the seller and wait for an answer. We will answer you as soon as possible and solve your problem. When contacting, please prepare the following information:
  
1. Video recording, from the moment of purchase until the activation of the key (inclusive).
2. Screenshots of the key activation attempt and screenshots of the list of games on your account (purchased goods should not be present in the list of games of your library)
3. Other information confirming the impossibility of product activation

Publisher: Techland Publishing
Developer: Techland
Release date: September 13, 2018
Genre: Action, Role Playing
Activation: Steam (Russia)
Platform: Windows
Language: Russian, English
Age: 18+

Edition includes:

Dying Light: Bad Blood;
Exclusive golden founder mask;
3 exclusive legendary weapons: a golden throat (dagger), a golden bone mart (machete) and a golden skull breaker (cricket bat);
1000 blood dollars - the currency required for purchases in the game store;
Bonus: 3 exclusive legendary looks that you get within 3 months.

Playing in the new genre of brutal royale will force you to get your hands stained with blood.

You have to become one of 12 players in the land full of zombies and fight for your life. Look for weapons, level up, destroying zombie nests, and use your excellent combat and parkour skills to outrun, outwit, and outrun opponents.

In Dying Light: Bad Blood survives the fittest. This bloody network game does not stand still and combines PvP and PvE right away, but at the same time it keeps the best from the legendary gameplay Dying Light.

Minimum system requirements:

OS: Windows 7/8/10
Processor: Intel Core i5-2500 3.3 GHz / AMD FX-8320 3.5 GHz
RAM: 4 GB
Video card: NVIDIA GeForce GTX 560 AMD Radeon HD 6870
DirectX: 11
Hard Drive: 40 GB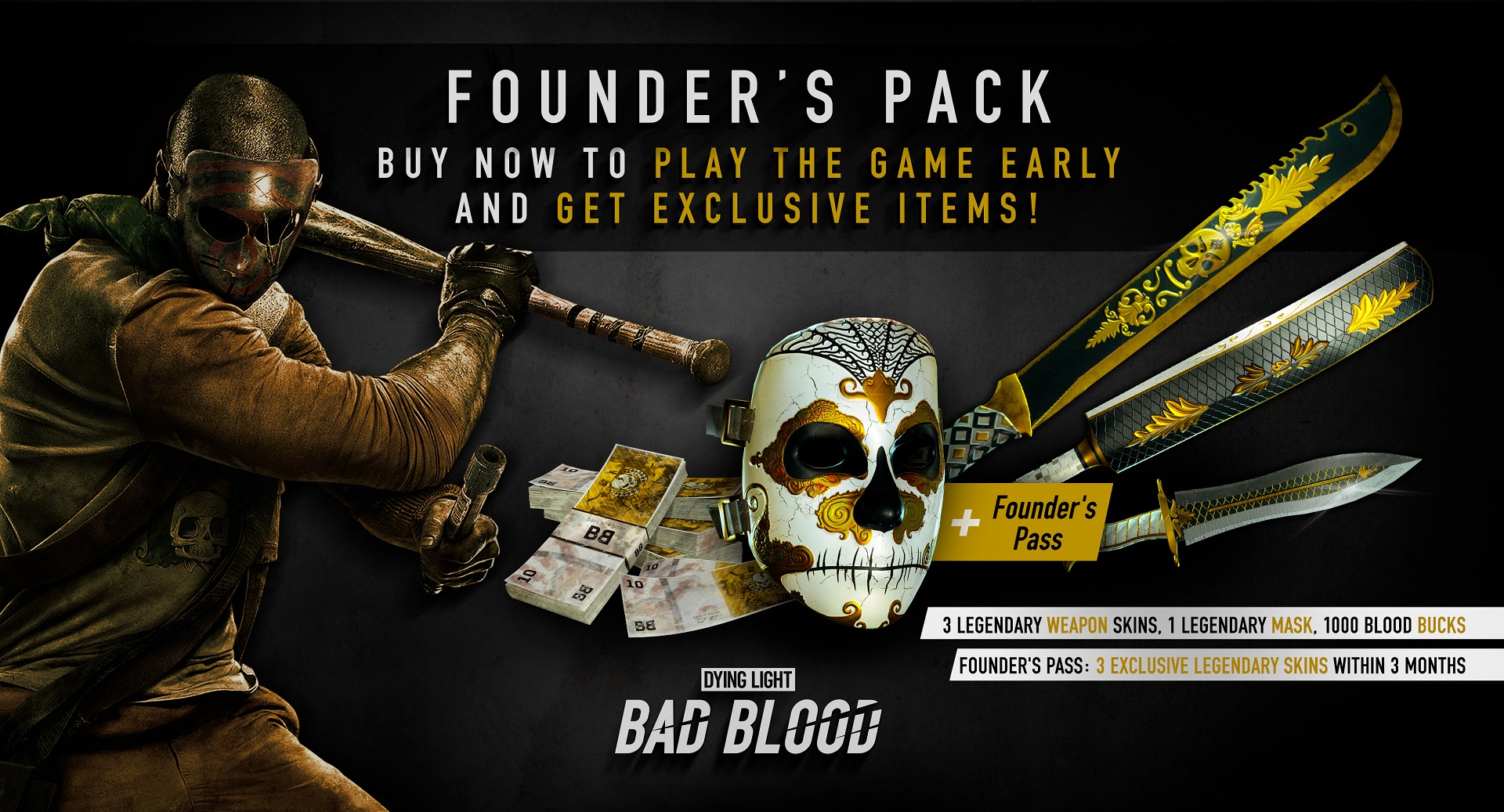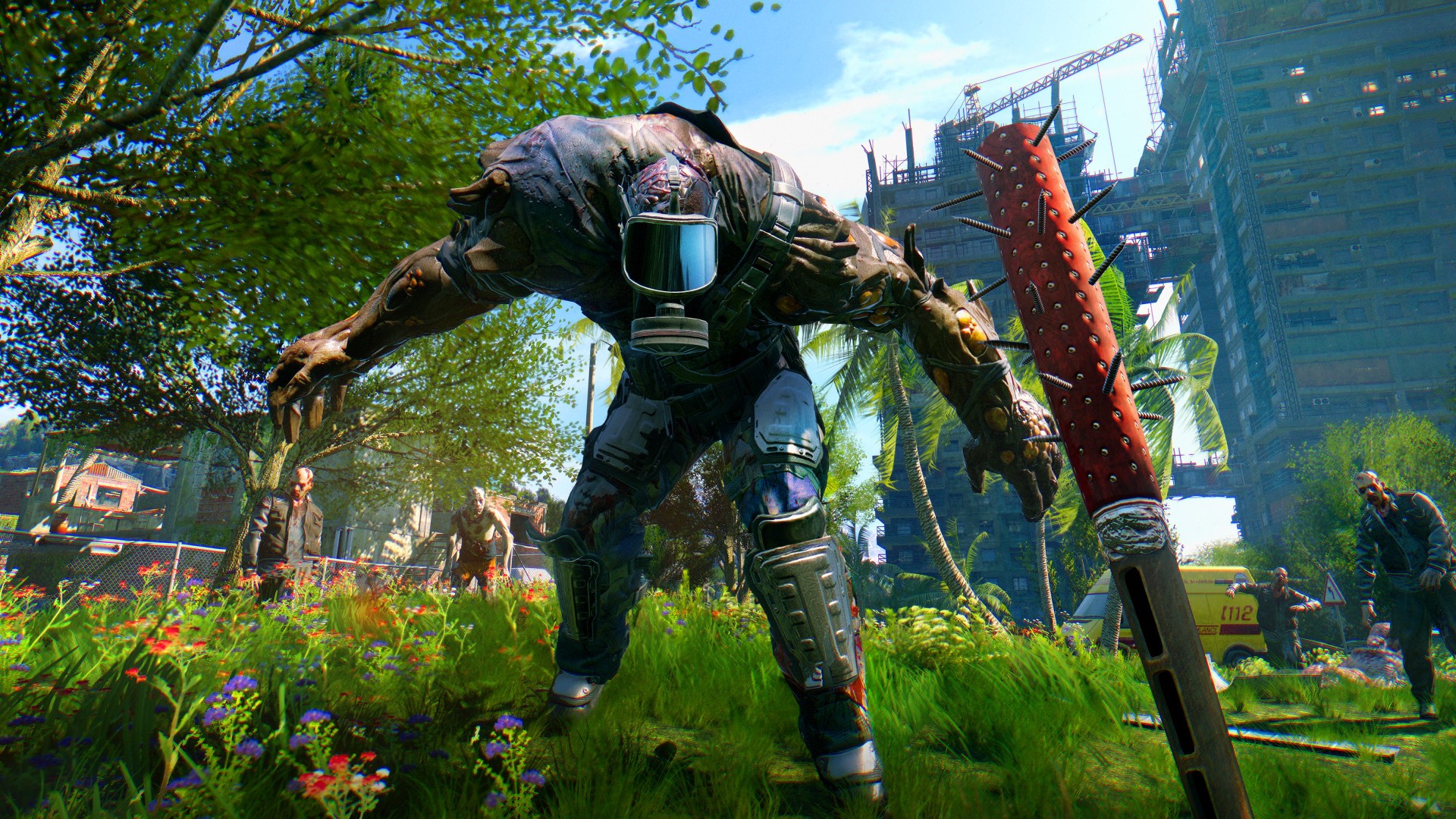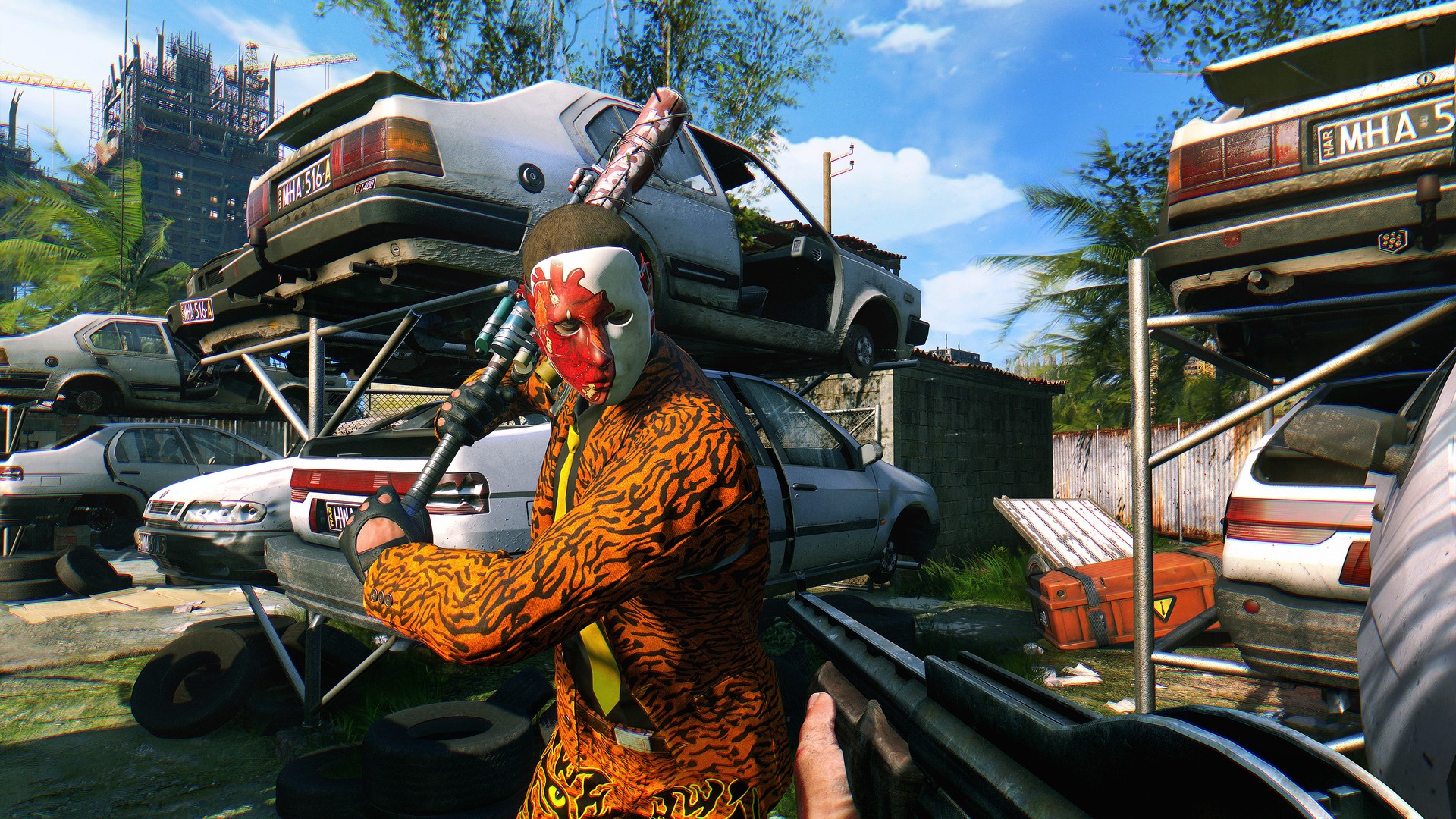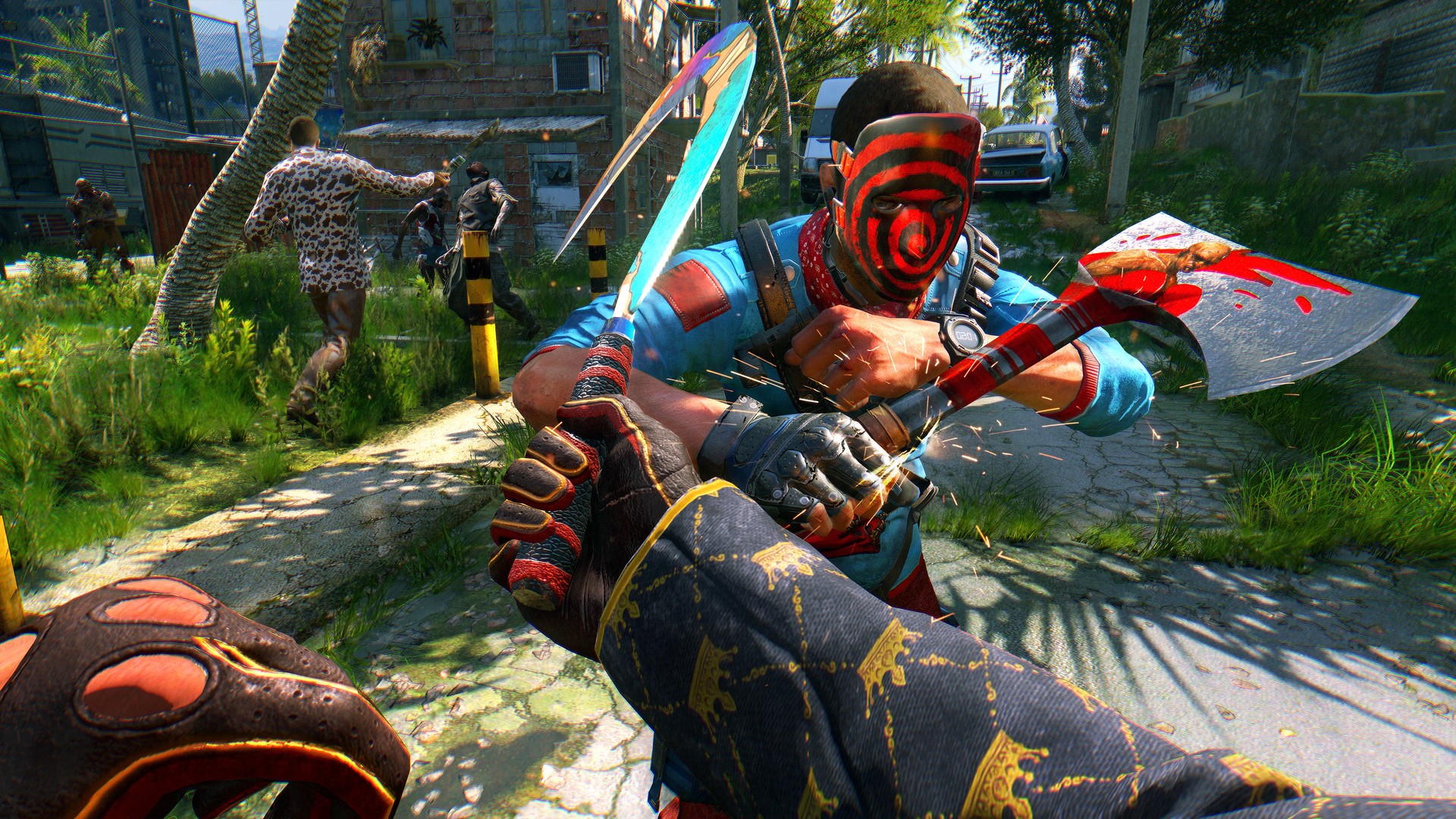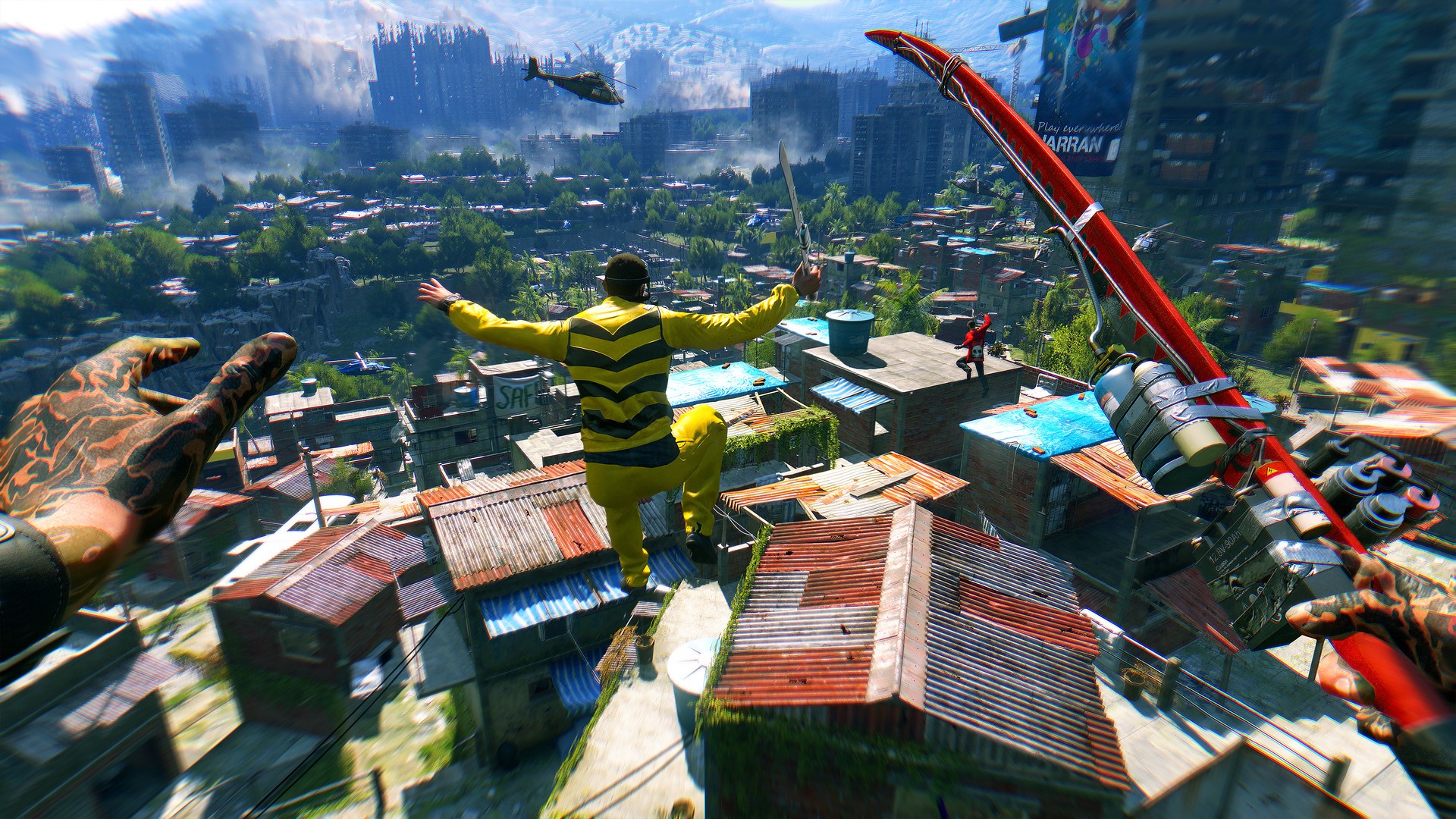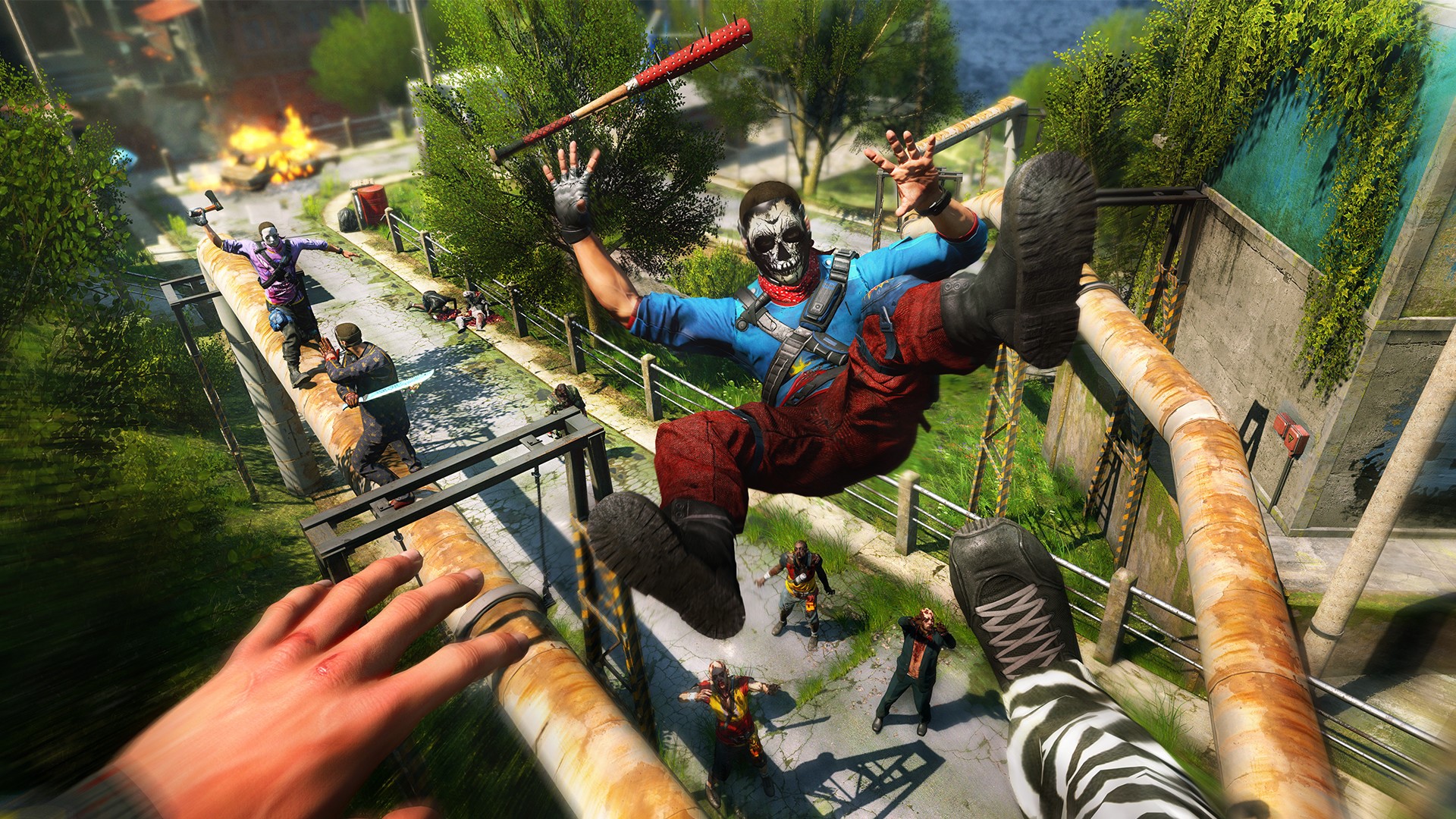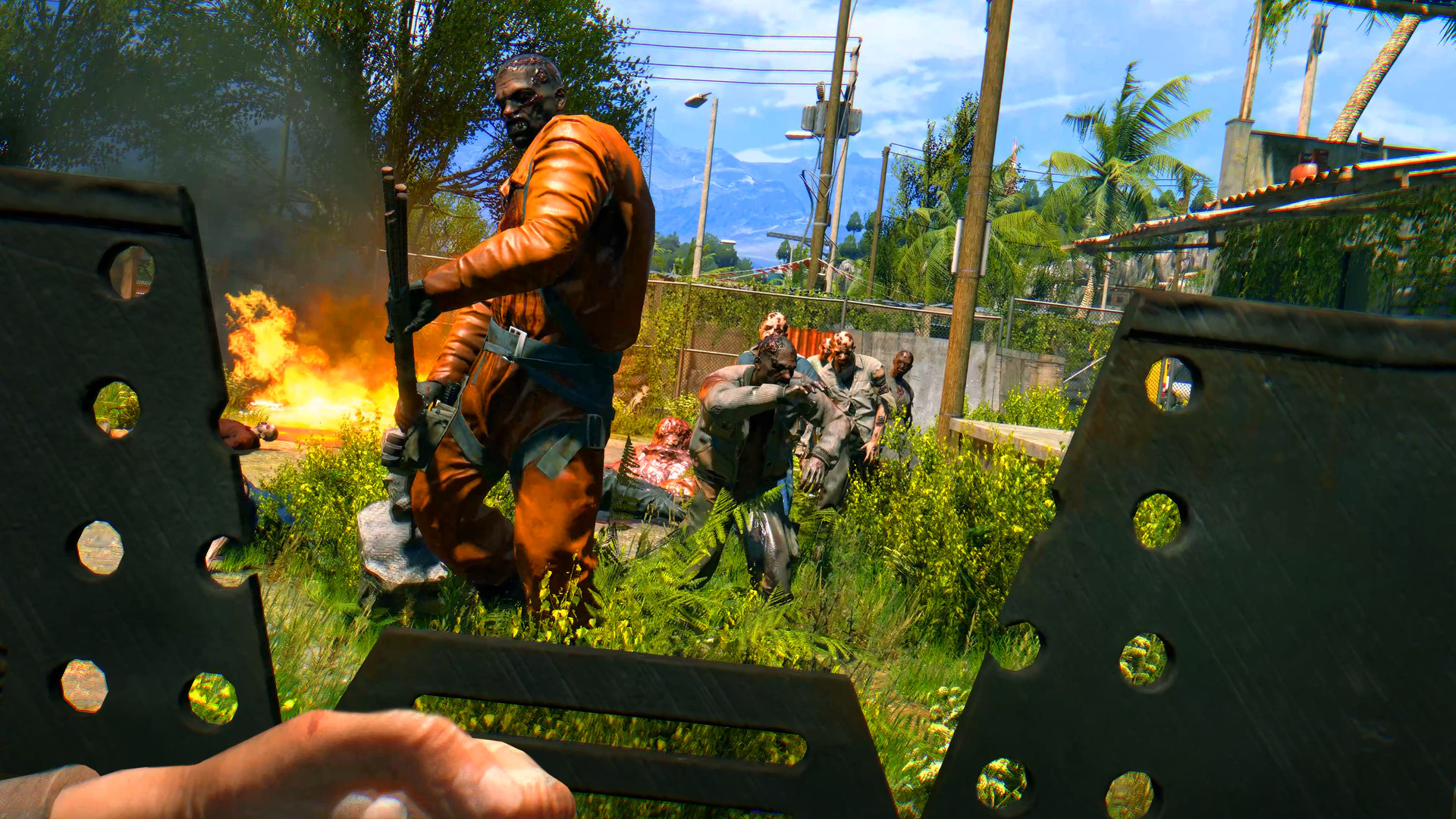 $

8.92
Additional information
Kill zombies and destroy their nests to collect blood samples and increase the level of your character. Prove your superiority: attack other players, take their loot and become the only one who gets out of the zone.

You flee, chase another player, or rush to the evacuation helicopter - parkour will give you an edge over opponents.

The famous first-person bloody battles are now with tons of new weapons, new movements and thoughtful tactics.
$

8.92