$

12.53
Description
For regular customers are cumulative discounts up to 10%

Dear customers, we kindly ask you to carefully read the following information before making a purchase:

* availability of goods in the store;
* compliance with the characteristics of your PC with the minimum system requirements of the game;
* payment features, activation method and key activation region

You acquire a licensed product. We guarantee the performance of the key to 100%. If you still have a problem with the activation of the product, please contact the seller first and wait for an answer. We will answer you as soon as possible and solve your problem. When contacting, please prepare the following information:
  
1. Video recording, from the moment of purchase until the activation of the key (inclusive).
2. Screenshots of the key activation attempt and screenshots of the list of games on your account (purchased goods should not be present in the list of games of your library)
3. Other information confirming the impossibility of product activation

Publisher: CREATIVE ASSEMBLY,
Developer: SEGA
Release date: May 24, 2016
Genre: Action, Strategy
Activation: Steam (Russia,CIS)
Platform: Windows, Mac, Linux
Language: Russian, English
Age: 16+

In the vastness of the Old World, endless battles thunder. In this world, only one thing is constant - WAR.

Total War: WARHAMMER - is a great strategic game that combines an exciting turn-based campaign in which you have to build your own great power, and epic battles in real time. Its action takes place in the bright and unusual fantasy universe of Warhammer Fantasy Battles.

In this game you can lead any of the five unique races: Bretonius, Empire, gnomes, greenskins and vampire counts. Each of them has its own characters, troops and game mechanics features.

At the head of your armies will stand the mighty legendary lords from the annals of the world of Warhammer Fantasy Battles. By completing exciting quest chains, they can gain glorified weapons, indestructible armor and deadly fighting spells.

For the first time in the history of Total War, you will be able to bring down magical storms on the enemy and conquer the skies on horseback on dragons, wyverns, griffins and other winged creatures.

Minimum system requirements:

OS: Windows 7
Processor: Intel Core 2 Duo 3.0Ghz
RAM: 3 GB
Video card: NVIDIA GTS 450 1024MB | Intel HD4000 720P
DirectX: 11
Hard Drive: 35 GB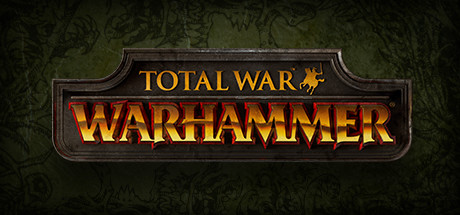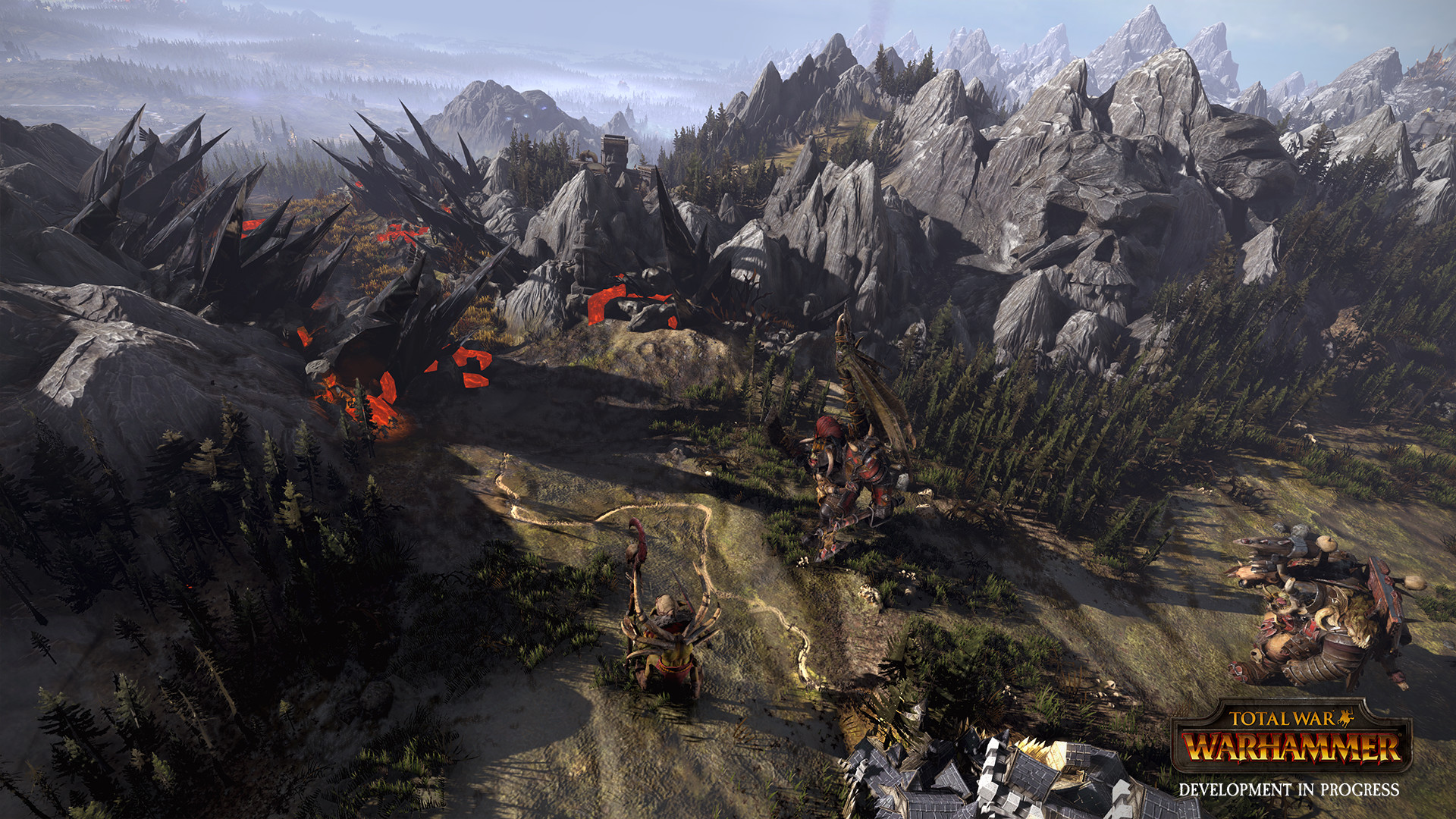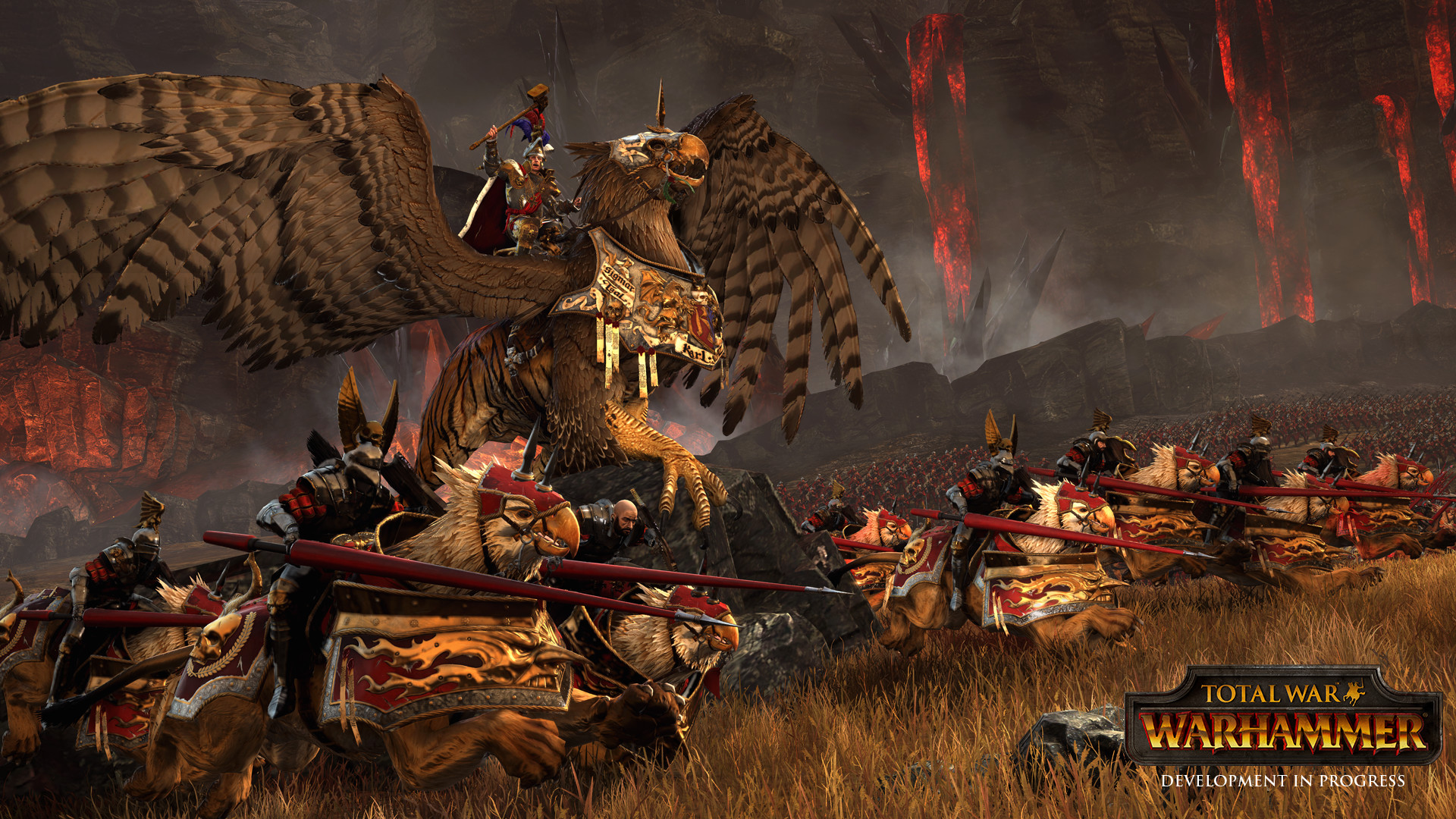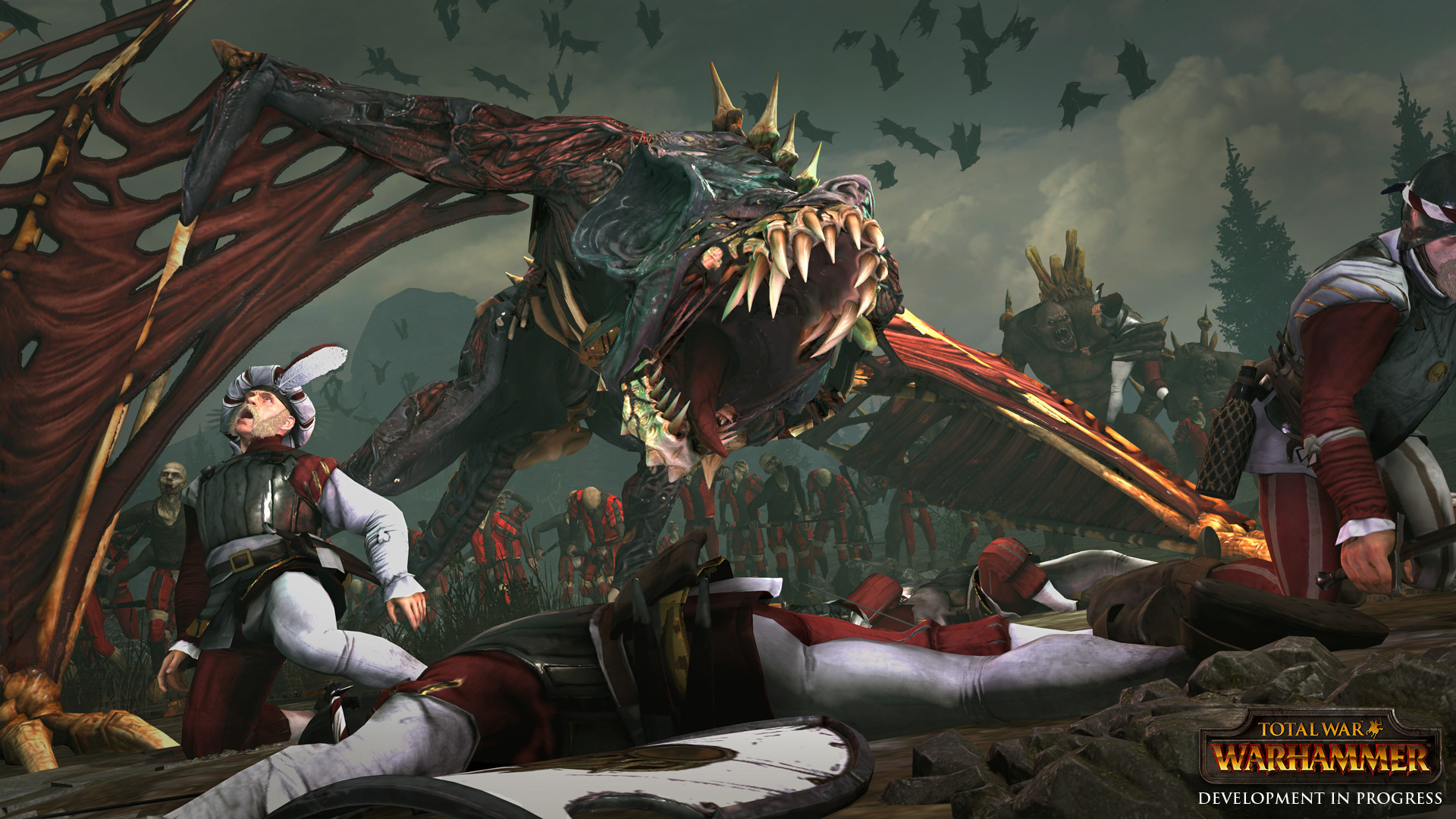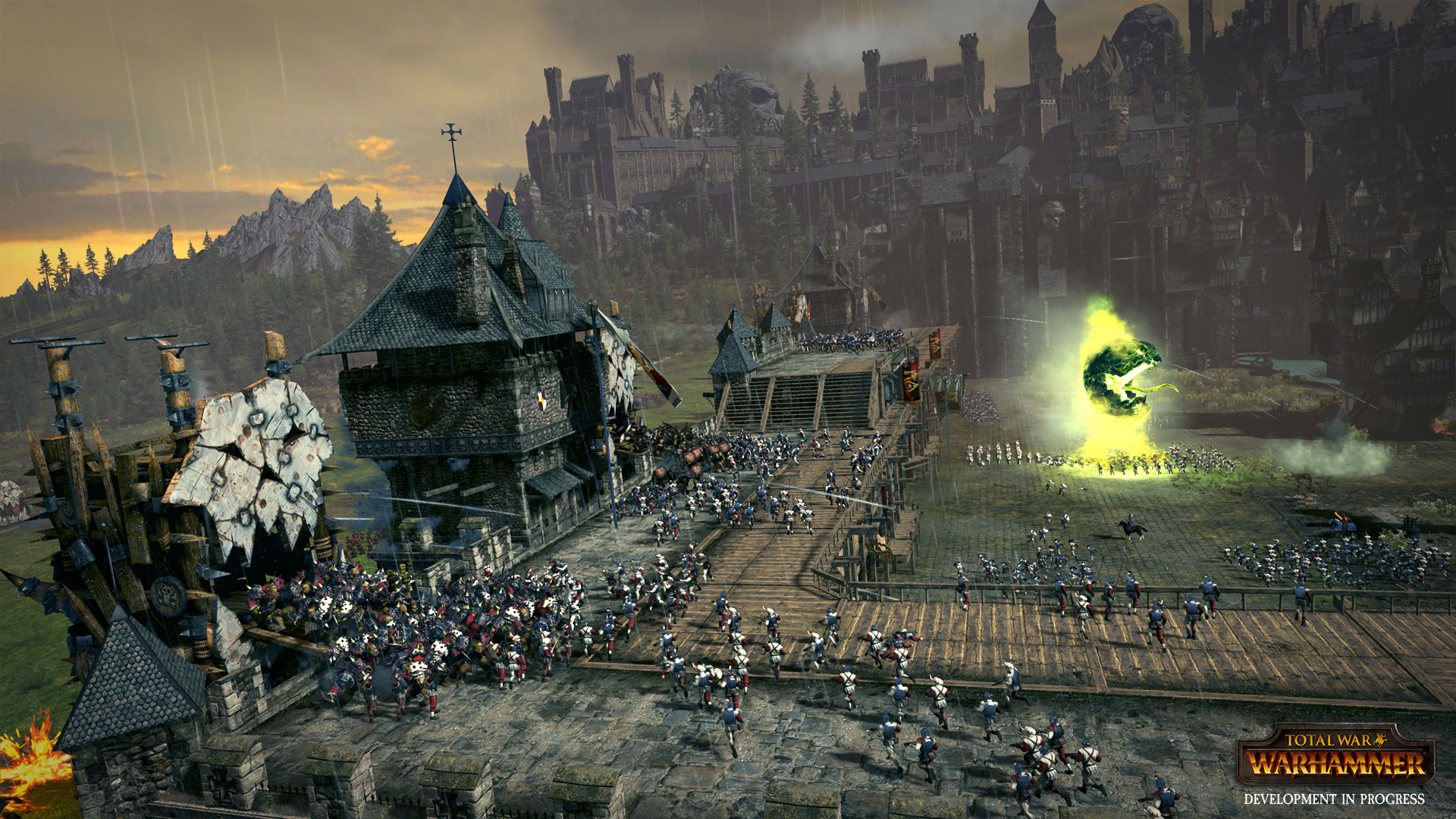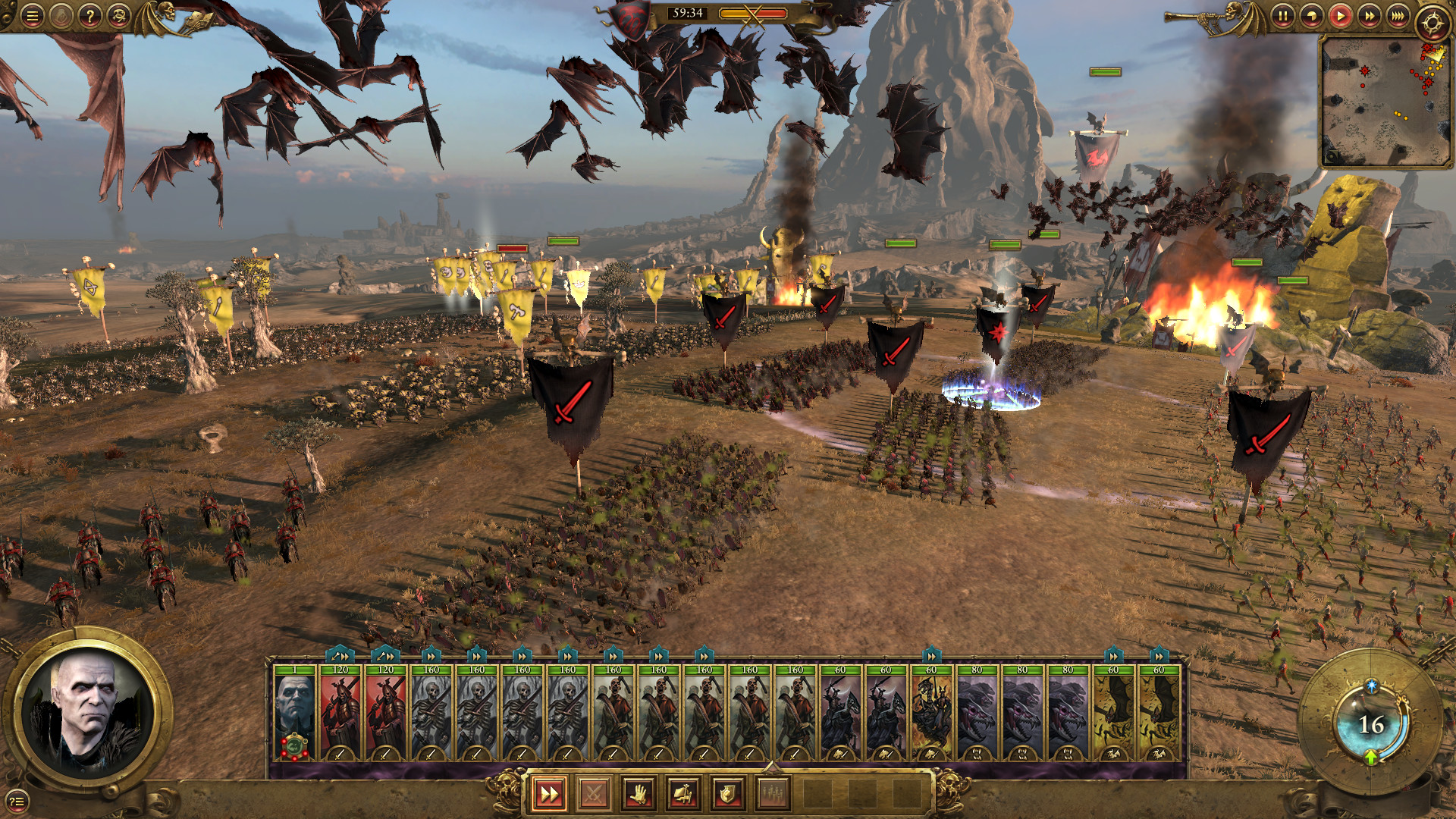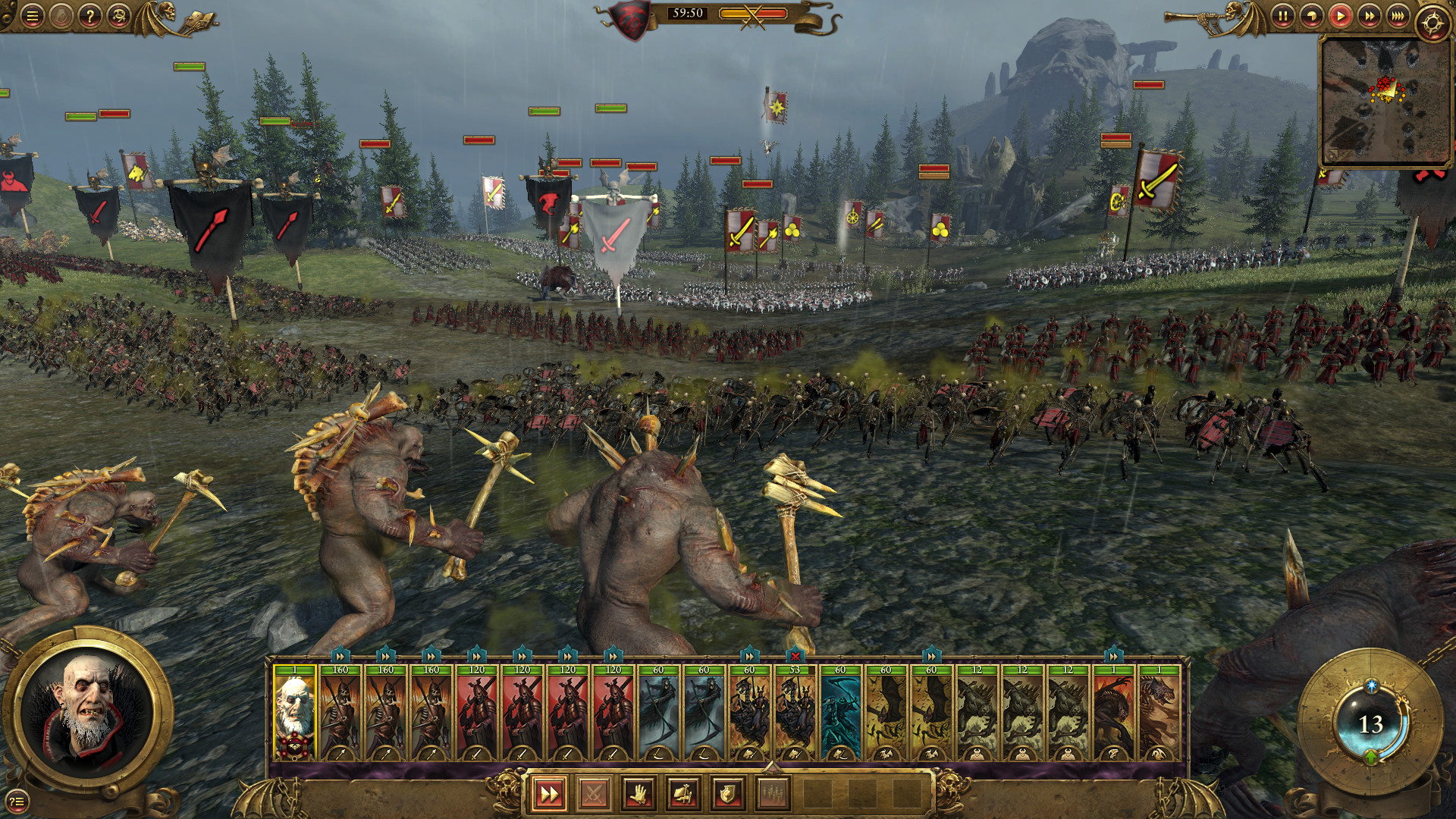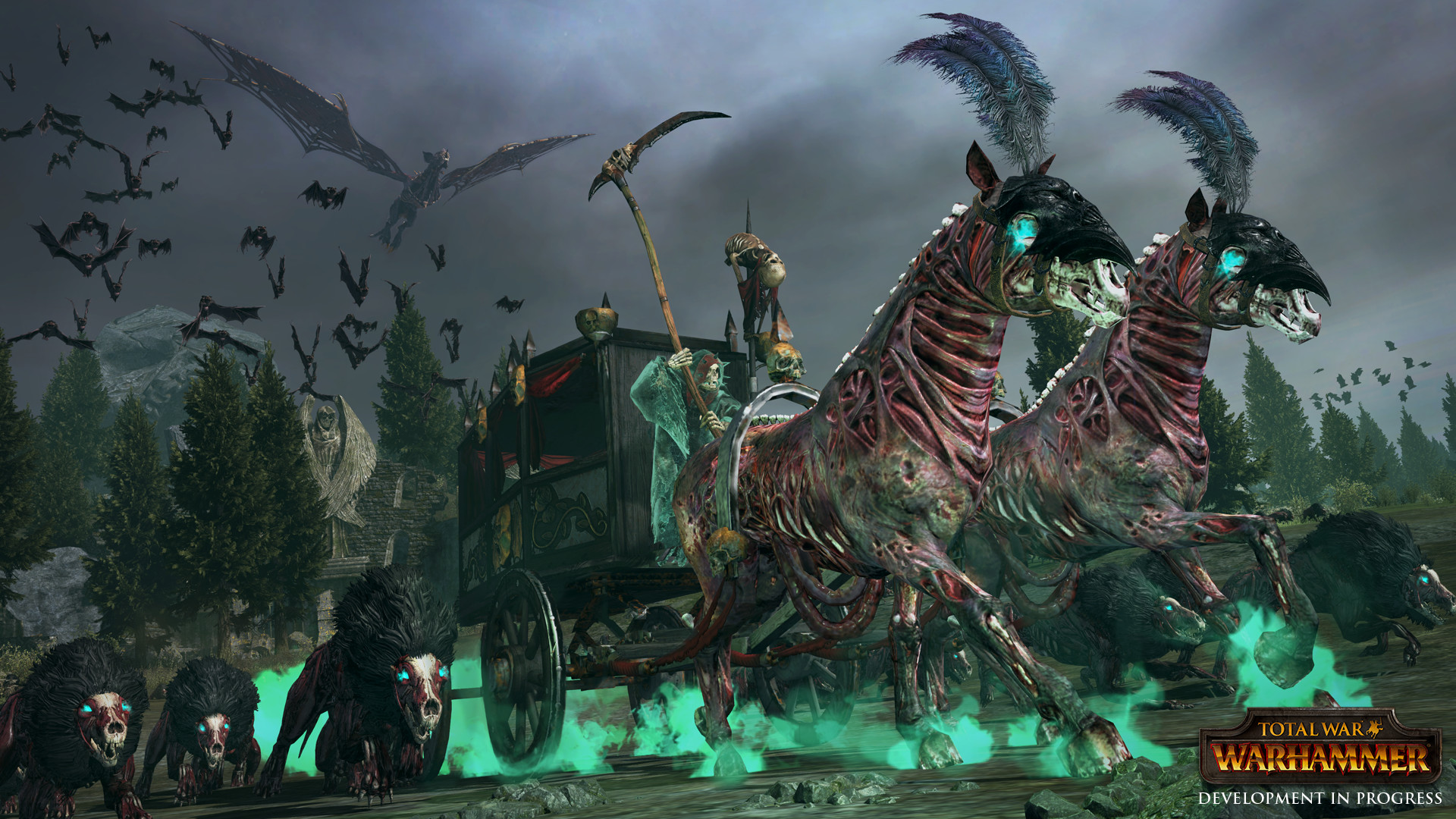 $

12.53
Additional information
Lead unique races

Noble knights of Bretonia, valiant warriors of the Empire, vengeful gnomes, bloodthirsty vampires and ferocious green-skinned hordes of orcs and goblins. Each race has a unique style of play, characters, types of troops and elements of the campaign mechanics.

Lead the legendary characters

The game has 12 legendary lords from the annals of the world of Warhammer Fantasy Battles. Performing a series of unique plot tasks, you can purchase for them new weapons, armor, vehicles and combat spells.

Conquer the world

The first game of the Total War series in a fictional world. In the campaign "Old World" you will find complete freedom of action on the endless open map with many incredible landscapes and amazing inhabitants. You have not yet seen fantasy strategies of this scale!

Command monsters

Above the battlefields of Total War: WARHAMMER there is a thunderous roar of dragons, the roar of giants and the thunder of hoofs of monstrous horsemen. Giant beasts and supernatural creatures smash the enemy ranks, killing hundreds of ordinary warriors in one hit.

Command the Winds of Magic

Summon sorcerous storms, melt armor, sow discord in enemy ranks and strengthen your own troops with crushing spells splitting the skies above the battlefield. By adding mages, shamans, and necromancers in the army, you can subdue colossal and unpredictable arcane energy to your will.

Watch the sky

Exhaust the enemy with Dwarf autogyro raids, break through the front on terrible wyverns and fight for air supremacy - flying troops appeared in the Total War series for the first time. The presence of winged units opens up completely new tactical opportunities in both conventional battles and during sieges.

And that is not all. In combination with two future continuations and many additional materials, this project will be the largest in the Total War series. This epic trilogy will revolutionize the fantasy strategy genre!
$

12.53