$

13.16
Description
ATTENTION !!!
- The work of the card is guaranteed only on Russia, Europe and USA accounts attention>

With the golden status of Xbox Live Gold you get:

Free games every month.
The most advanced multi-user mode.
A network supported by more than 300,000 servers.
Exclusive discounts up to 75%.

ATTENTION !! On some keys, it is possible to enable automatic renewal and get 1 MONTH FREE. To activate a free month, you need a bank card linked to your account. This add. month is given on the initiative of Microsoft´s directors, so if there are any problems with its activation, then all the questions are ONLY to them, not to me. GOLD STATUS free.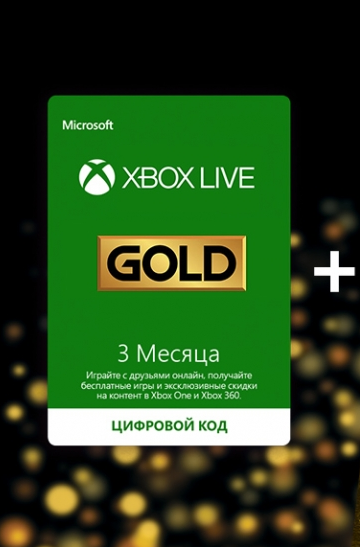 $

13.16
Additional information
After the purchase is completed, the product activation code will appear in the opened window and will also go to your e-mail.

Log in to https://xbox.com/redeemcode in your Microsoft® account (you can create one at https://live.xbox.com) and enter the 25-digit code.
$

13.16