$

0.11
Description
After payment you get an Ulpay account type login: password with the game For Honor

Please, if you have any problems with the product - do not leave negative feedback, but write to us in personal correspondence. We will surely solve your problem in the shortest possible time.

Please note that the ability to CHANGE the data on the account is missing

Your account may not have the language you need

What to do after purchase?
1. Download and install the Uplay client. You can download it here https://uplay.ubi.com/
2. Enter the received data in the Uplay authorization window
3. After successful login you can install the game on your computer.
4. Go to the "offline mode"
5. Play.


This product has a lifetime warranty. What does the lifetime warranty mean? - In case of loss of access to your account, you get ONE replacement, regardless of the elapsed time from the date of purchase! (Data from the mail is not available.)


Game Description:
Walk your way by defeating enemies on the battlefields of For Honor - a new third-person action game developed by Ubisoft Montreal with the assistance of other Ubisoft studios.
Join the battle as one of the greatest warriors - the proud knight, the rampaging Viking or the mysterious samurai. For Honor is a dynamic game that plunges you into a huge world where you have to combine skills and fight passionately in melee combat.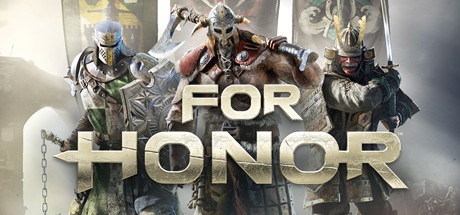 $

0.11