$

2.98
Description
Investor calculator (trader). Compound interest calculator
calculates return on investment (stocks, bonds and other assets)
with detailed statistics at the end of each year.
Allows you to create an investment plan under different conditions
asset purchases for a period of 21 years (see screenshot).
Suitable for both experienced and novice investors, as well as
useful to those who are engaged in the accumulation of own funds
(if you do not enter data in the line - "Forecast yield per year").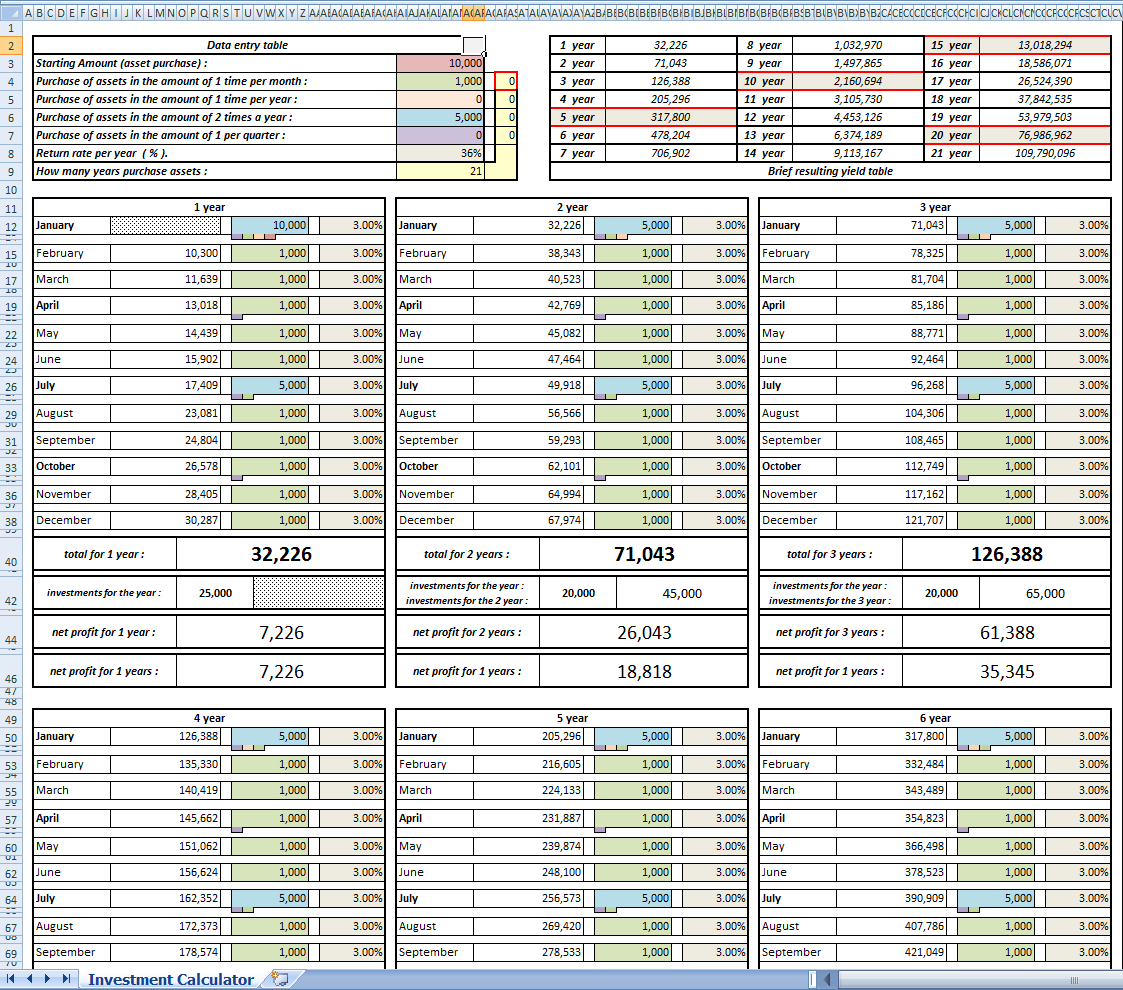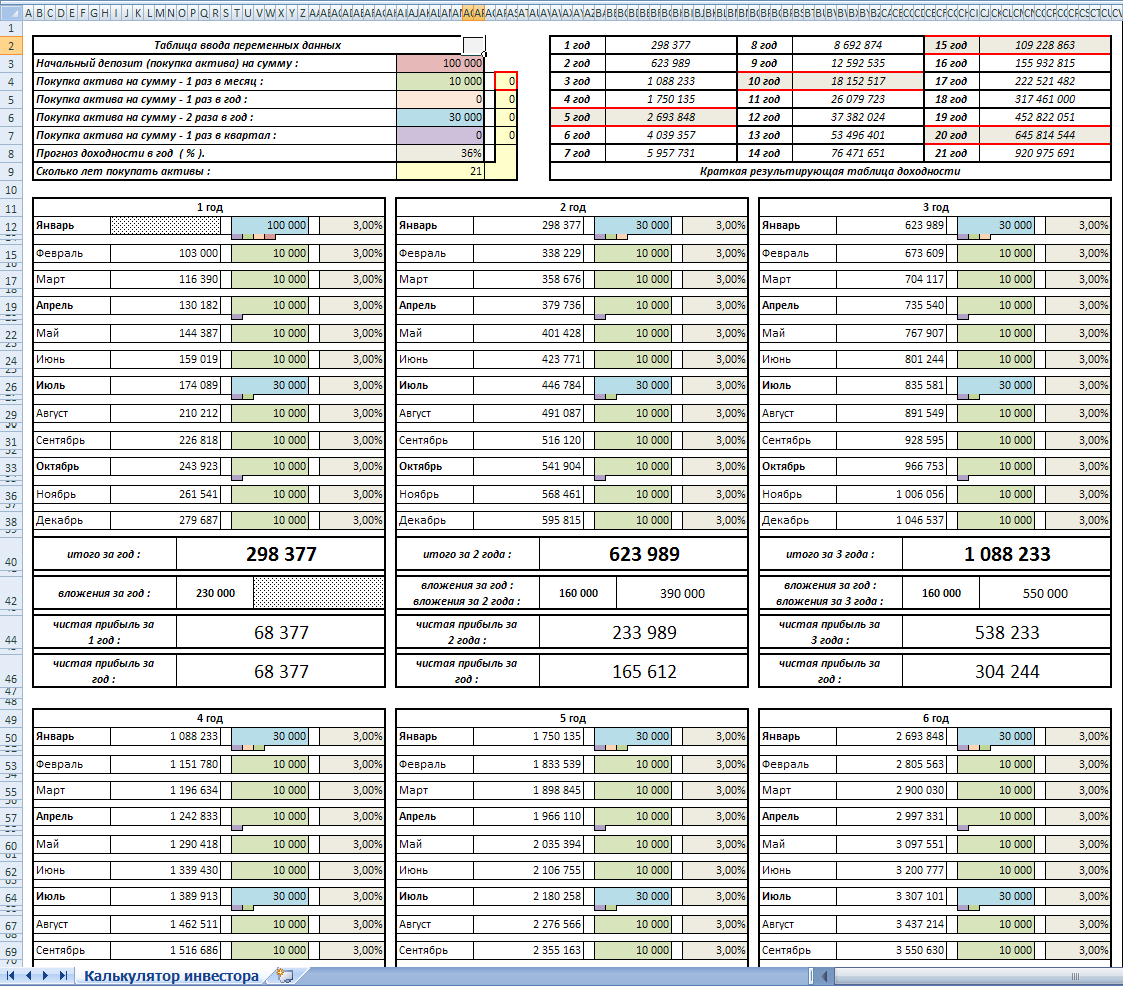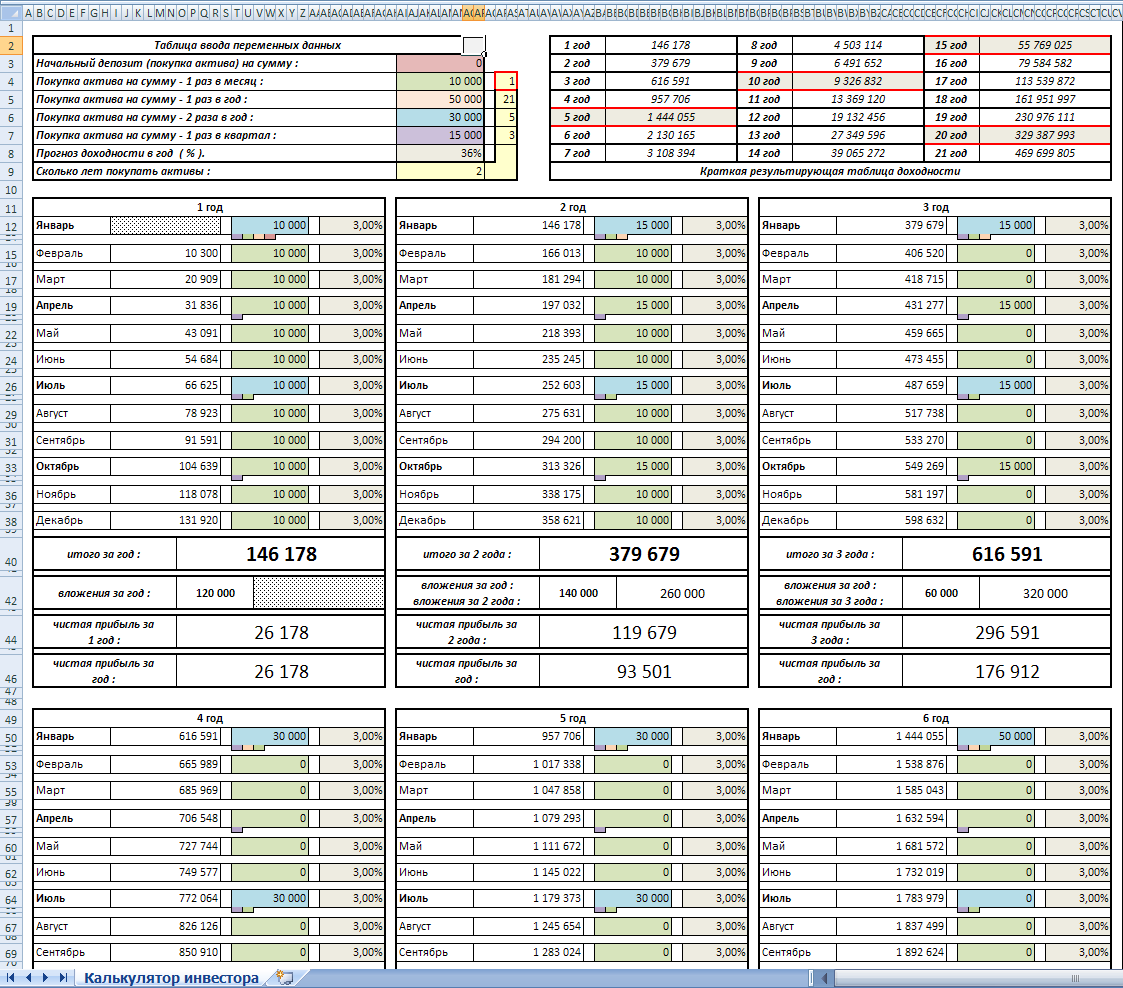 $

2.98
Additional information
The calculator is made in tabular form as separate files
(Microsoft office Excel, LibreOffice Calc) packed in a zip archive.
The table is easy to use and does not require a description of the work.
Archive content:
Investment_Calculator_v.1.0_EN_Excel_2007-2018.xlsx
Investment_Calculator_v.1.0_EN_Libre_Office_Linux.ods
Investment_Calculator_v.1.0_EN_Libre_Office_windows.ods
Password to archive: investtab
$

2.98